Fighting Dementia With Music
Under the BBC World Service Music Memories project, 50 Urdu songs have become part of the international playlist aimed at stimulating memory for people living with dementia. Crowdsourced by BBC Urdu journalists in consultation with music experts and timed for World Alzheimer's Day on September 21, audiences around the world were invited to help trigger the memories of people living with dementia through iconic songs such as Noor Jehan's Neher Walay Pul and Nazia Hasan's Disco Deewane. There was also a recreation of Alamgir's Dekha Na Tha by contemporary pop musicians. Isn't it a brilliant idea? It is! Hope it yields positive results.
Showbiz Back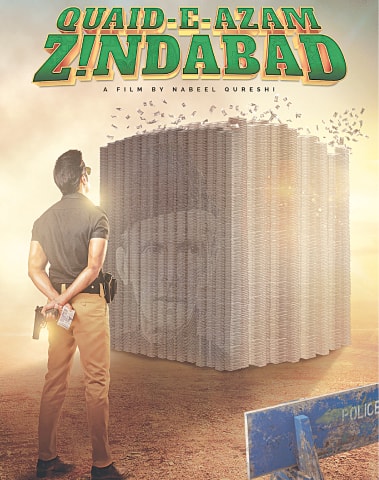 After nearly six months of hiatus because of the coronavirus pandemic, showbiz activities have resumed in the country. The Arts Council of Pakistan Karachi's Awami Theatre Festival kicked off on September 18 with a play called Khala Khayalon Mein, and the Karachi Theatre Festival 2020 will follow up from October 1 to October 18, with a combination of 22 new plays, talks and workshops. Nabeel Qureshi's eagerly awaited film Quaid-i-Azam Zindabad is all set to hit the cinema screens by the end of the year. We pray that things remain this way and the disease doesn't rear its head again, the way it did a couple of months ago. People need to entertain themselves, and the entertainment industry needs to get back on its feet. By the way, its feet needed some strength even before the pandemic hit us.
DP Recommendation
Deepika Padukone is a looker, a talented actress and a perceptive human being. She also takes her fans pretty seriously, which is why, last week on her Instagram page, she recommended to them a Hollywood film. Which one? Well, it was The Glass Castle (based on Jeannette Walls' memoir) starring Woody Harrelson, Naomi Watts and Brie Larson. She urged her followers to 'watch it now'. For those who haven't seen the movie, it's about the author's childhood spent in poverty. Hmmm… poverty… is Deepika P trying to send a message to her Bollywood colleagues, vis-à-vis the post-Covid-19 scenario?
No More Dating
Admirers of Drew Barrymore, and there are millions out there, check this out: the Wedding Singer actress is not interested in dating for the time being. (Boys, be patient.) Talking on her daytime talk show with her idol Jane Fonda, who now spends her time with friends and philanthropy, she said, "I'm not closed for business but I have been exactly in the same mentality [as Jane F] for the last five years, thinking I just don't have the bandwidth. I don't know if I'm willing to open up… I just can't fit in." Dear Drew B, just try and open up, and you'll see how beautifully you fit in.
Modi and K-Jo
Indian Prime Minister Narendra Modi celebrated his 70th birthday on September 17. Bollywood big shots cashed in on the occasion to earn some brownie points with the PM, wishing him happy birthday on social media. One of them was producer/director Karan Johar. Interestingly, Narendra M replied to his tweet with the comment "your love for cinema is adorable." Aww! Definitely, Kuch Kuch Hota Hai part two is in the offing.
No Hate
Rumour has it that 56-year-old Hollywood hunk Brad Pitt is dating 27-year-old German supermodel Nicole Poturalski. The two were seen in France last month having a good time at Chateau Miraval. But fans haven't yet taken a shine to Nicole P who is pretty active on Insta. So when she wrote "happy people don't hate" in one of her posts, one netizen accused the pair of "hating Angelina" and asking her to practice what she preaches. To this Brad P's alleged new girlfriend responded, "Not hating anyone." Yeah right… just loving one of them.
Published in Dawn, ICON, September 27th, 2020