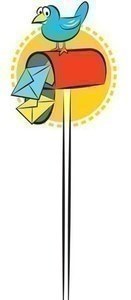 Turn failure into success
This is regarding Young World's cover story of September 12, 2020, "Turn failure into success" by Sandhay Karamat Barlass.
I must admit that what the writer conveyed was effective and written in an easy to understand way. Failures are natural and sometime obvious, but it is our determination that can turn it into a big success. There are so many people who, even famous ones in history, have faced so many failures before finally becoming successful
It was a wonderful piece of writing, I must say. I wish to see such motivational articles to help us remain positive, especially in these tough pandemic times.
Hooriya Naz,
Islamabad
Manage your time well
Life in this material world is replete with mysterious challenges that are trivial for bold people. Unfortunately, in these unexpected holidays we have been deeply traumatised by whatever the world is going through. But in these testing times we can enhance our skills by learning to manage well both household chores and educational work.
We should make our own schedule during this lockdown phase and must improve our knowledge of those subjects we have been weak in last year. We should avoid wasting time playing games on mobile phone and we should also workout in the mornings.
We should read interesting books, maintain our mental peak by communicating with the people at home and also through internet. We should not get into the habit of oversleeping as it would mess our study time. Moreover, we should pass these testing conditions by observing moderation in every work and indeed God dislikes transgressors. This hard time will end one day, so keep learning and stay safe.
Shaila,
Sukkur
Remove hatred
I really enjoyed reading "Remove hatred and make memories" by Ayesha Ilyas, published on September 5, 2020, in Young World. It conveyed to us that we have to remove the feelings of hatred from our heart and only then we will be able to create positive memories.
As we know that life is made up of moments that become memories, we should realise that everything can change and when we die, only the memories we leave behind with others will remain. We need to create positive memories as bad memories lead us toward depression. Moreover, this life is too short and we have to learn to value it rather than waste it.
To sum up, I agree with all the ideas of the writer and we must make as much good memories as it is possible.
Wahag Karim,
Turbat
Published in Dawn, Young World, September 19th, 2020