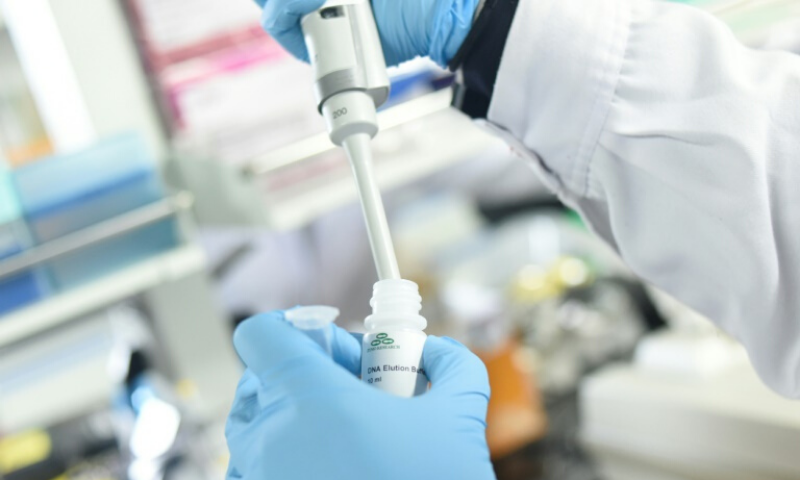 PESHAWAR: The World Health Organisation has donated equipment to fast-track the Covid-19 testing at the medical teaching institution Khyber Teaching Hospital.
The equipment called thermo fisher QS-5 (96-well) RT PCR was handed over to the KTH director Tahir Nadeem Khan by head of WHO Khyber Pakhtunkhwa Dr Saeed Akbar Khan on Thursday, according to a press release.
The director-general health services office, Khyber Pakhtunkhwa, also provided nucleic acid auto extraction equipment Hero 32 to the Public Health Laboratory of KTH, which will increase the per day testing capacity to 300, it said.
The installation of new equipments at KTH has been designed to extract nucleic acid in only 30 minutes for a batch of 32 tests and ensure that the suspected Covid-19 patients get the results of their swabs the same day.
The thermo fisher equipment is valued at Rs6m and the price of the auto extractor Hero 32 was Rs3.2m, it said.
On this occasion, Dr Tahir Nadeem thanked the WHO and health department for taking interest in improving diagnostic services for Covid-19 patients and said early testing was instrumental to deal with the pandemic.
He said the board of governors of the hospital had asked the administration to focus on the people with Covid-19 symptoms to deal with the disease.
He said that besides putting in place diagnostic services to ensure fast investigation, there was also a need for the people to ensure social distancing to stem the tide of the ailment.
Published in Dawn, July 10th, 2020