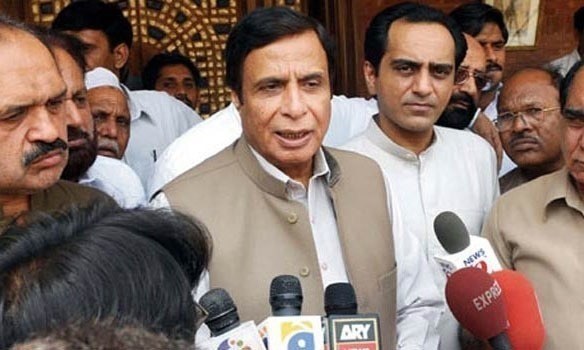 LAHORE: The PML-Q has opposed the construction of a Hindu temple in Islamabad, arguing that it is not only "against the spirit of Islam", but also "an insult to Riyasat-i-Madina".
"Pakistan was created in the name of Islam. Construction of a new temple in its capital is not only against the spirit of Islam, but also an insult to Riayasat-e-Madina," Punjab Assembly Speaker Chaudhry Pervaiz Elahi said in a statement issued here on Wednesday.
Mr Elahi, however, said his party supported the rights of the minorities.
"The existing temples were renovated during my tenure as Punjab chief minister. I had got Katas Raj Temple repaired. During my tenure, for the first time in the budget funds were allocated for repairs of churches as well," he added.
Prime Minister Imran Khan last week approved a grant of Rs100 million for the construction of the first Hindu temple in the federal capital.
The request for the grant of the funds was made by Minister for Religious Affairs Pir Noorul Haq Qadri during a meeting with the prime minister.
The Hindu population in Islamabad had reportedly reached around 3,000, which included public and private sector employees, business community members and a large number of doctors.
The Hindu Panchayat Islamabad will manage the temple – Shri Krishna Mandir.
The Panchayat's president, Mahesh Chaudhry, said a large number of people from various parts of the country, including Balochistan and Sindh, had shifted to Islamabad, mainly because of security issues in those areas.
"Now when we have families here, there is a need for a crematorium, a place for collective prayers and marriage ceremonies," Mr Chaudhry said.
Published in Dawn, July 2nd, 2020