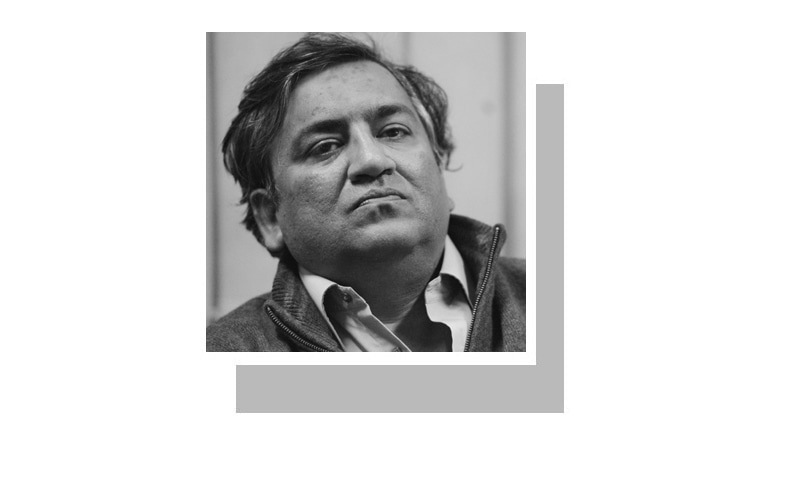 DARREN Sammy — Sammy Khan to many here for his services towards the revival of international cricket in this country — has been in the middle of a personal fight in recent times. Apparently, a team man happy to go along with the collective mood around him, the West Indies all-rounder found out that the nickname that was used for him and a fellow foreign player by teammates while playing for an Indian franchise couldn't always be ranked among the best terms of endearment. Sammy was appalled at being marshalled around by local members of the team as 'kaalu'.
Darren Sammy is a Pakistani citizen. He is a citizen of this country not by accident of birth. He has earned the honour. He might as well pursue his interest in local languages of the subcontinent to enlighten us about our tendency to cross the fine line between informal talk and name-calling and being demeaning.
Baichara bacha. I remember when our mother told us how we were not supposed to use the word 'baichara' or poor or helpless for anyone. She would be fuming if we insisted on slipping it in after our first tutorial on the subject. Why call someone baichara? You are not supposed to point out something lacking in that person.
The word outside home is, however, governed by its own code and logic, stories about which would always leave our mother a little bewildered and often amused. The longer this world lasts the franker, more intimidating, and far less composed becomes its idiom. Decorum is a politically incorrect relic.
The current opposition is doing its best to keep the name-calling convention alive.
When Sammy and a few other mercenaries for good causes picked up their gear and set off to reinvent the game of cricket in Pakistan, they were duly given titles. Just as fans greeted them as saviours, those who had reasons to oppose the holding of Pakistan Super League (PSL) in the country came up with all kinds of angles to criticise the move. One such attack involved name-calling by the most powerful opposition politician at that time.
The gentleman knew a few things about the game, being in his time one of the biggest all-rounders the game had ever seen. Thus when he said that the PSL put together was actually a joint effort by a bunch of players who can best be addressed as railu kattas, the comment did make a national impact.
Perhaps it was a remark made in a light moment — just like the word 'kaalu' might not signify any malicious intent to a lot of us. 'Chitta' (fair-skinned), 'bagga' (even more white-skinned), 'mota' (fat) 'kala' (black), and 'ganja' (bald) — these may all be matter-of-fact titles in the old mohalla book along with more poetic ones such as 'dhilla' (loose bones).
'Railu katta' could literally be a calf which feeds off two or more foster mothers. In mohalla sporting terms, it had two meanings, positive as well as negative. He was the one who could play for both sides and could thus be a player either side wanted desperately, or who no one wished to have.
The dual meaning must have helped Sammy Khan cross over and receive the honorary citizenship from President Arif Alvi earlier this year. It was a well-deserved finale to a beginning made rather unnecessarily controversial about the quality of the fare at a time when the fact that the event was taking place on soil wracked by violence was a huge achievement. But if this was some kind of a turnaround, the tradition was to be continued in power just as it was used as a handy tool in the opposition.
Before we get into taking a look at what the Yasmin Rashids of this world think about us, and what glorious titles they are ready to bestow on our motley selves, let us acknowledge that the current opposition is doing its best to keep the name-calling convention alive. 'Niazi', a part of the prime minister's name that he doesn't apparently often use, has caught the fancy of Messrs Shahbaz Sharif and Co. At times even Bilawal Bhutto-Zardari, the baichara bacha in Prime Minister Imran Khan's book of sarcasm, uses this to insinuate God knows what. Seemingly these men — the bearers of the bad job title of 'politician'— have no idea of the wounds they may be inflicting on the hearts of the holders of a particular surname.
Of course, they can find easy justification in the anger that defines a government and its various representatives, right from the prime minister. Members of the general public who oppose the smart, and rather slim and slight and scanty, lockdown are quickly dubbed as 'ashrafia' or elite and quickly put under the duly decorated camp headed by baichara bacha. The doctors who appeal for a stricter coronavirus code to prevent socialising are treated the same way, as are any members of the press who may be found entertaining thoughts about having a lean day in a Pakistan under curfew.
These ashrafia remarks were made just at the beginning of the debate — when the provocation was supposed to be at its minimum. It is only natural for people in the government to get increasingly frustrated as the situation worsens with time. This is why it is so understandable why the usual compliment to zinda dilan-i-Lahore for putting faith in their fun-loving fearless nature against the greatest odds has been replaced with a taunt where they are painted as 'jahil' for not respecting the (nonexistent) coronavirus safety code.
The jahil or its milder English version called 'backward' or 'illiterate', was hidden inside and was being nurtured for long. It had to come out ultimately if you map the sentiment chart of those trying to manage the herd in this most critical moment if the pandemic. That the statement chose to release itself via the good offices of the health minister of Punjab, perhaps a province most backward in its handling of Covid-19, is telling.
The writer is Dawn's resident editor in Lahore.
Published in Dawn, June 19th, 2020