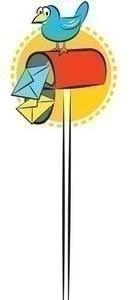 Pakistan Resolution
This is with reference to the article" Pakistan Resolution's significance today" by Arif Iftikhar (YW, March 21, 2020).
In the article, the writer has discussed the importance of March 23, 1940 in a very descriptive manner. He has tried to remind us of the sacrifices of our forefathers in the creation of our beloved country Pakistan.
The article invites us to look back at the history of our independence and the struggles of our leaders. We should have a passion and love for the country's progress. With passion we can still attain the goals that could not be achieved in the previous years.
Mushahid Hussain Sarwar,
Gilgit Baltistan
Fighting with parents is not cool
This is with reference to the article "Fighting with parents is not cool" by Fouzia Nasir Ahmad (YW, April 25, 2020).
Fighting with parents is not the way to put across one's point of view as it will only make them angry and hurt them. Calm communication is the best way in which we can communicate to our parents and tell them our problems, likes and dislikes, and so many other things.
Parents should also know about our friends. Communication and sharing make the bond strong in relationships. We should obey and believe in our parents that they will take right decisions for us. Parents are like our good friends and always think of what is right for us.
Rachna Goswami,
Jamshoro
Water is life
This is with reference to the article "Water is life" by Rizwana Naqvi (YW, March 21, 2020). The writer stressed on the importance and significance of water for all living things.
She also gave some important points regarding how we should save water, how many people receive clean water supply and the uses of water, besides other important information.
The article was very informative and I thoroughly enjoyed it. I would like to thank the Young World for publishing articles that provide both information and guidance to the readers.
Mohammad Hashim Khan,
Lahore
More pages for YW
This is regarding the Poet's corner and the Story time sections. I love the poems most of the time but it is the stories that are the best in the magazine.
I wish the pages of the Young World could be increased, if not always, then at least during the vacation days so that we can have more interesting material to read. Kindly consider my suggestion.
I am praying that the coronavirus disappears completely with least harm to my homeland and the whole world.
Hooriya Naz,
Islamabad
Published in Dawn, Young World, May 23rd, 2020