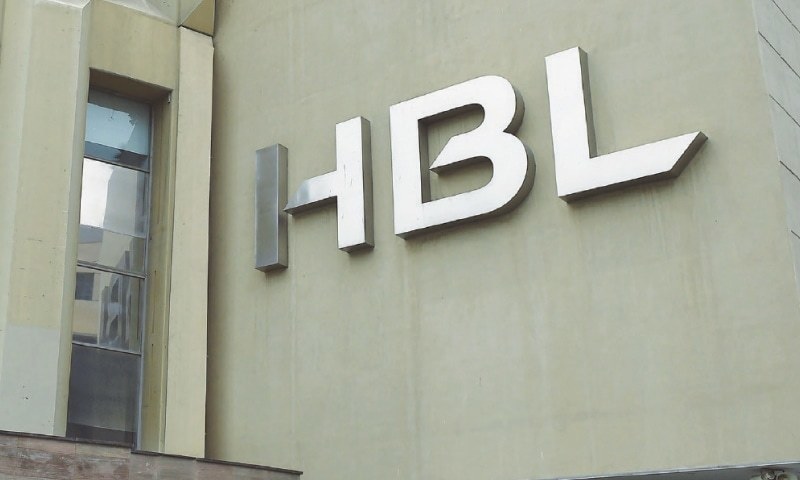 KARACHI: Habib Bank declared 1QCY20 profit after tax at Rs4.11 billion, jumping by 29.29 per cent over Rs3.18bn in same quarter last year.
This represented earnings per share (EPS) of Rs2.79, rising by 34pc from Rs2.08. The board also announced the first interim cash dividend of Rs1.25 per share.
The bank's net interest income grew 20pc during the quarter while the non-interest income fell by 13pc, reflecting slowed economic activity in the economy.
According to a JS Global report, profit before tax declined as 'cost to income ratio increased to 77 per cent.'
Analysts believe the real impact of coronavirus would be reflected in the second quarterly report as the interest rate has fallen significantly from 13.25pc to 9pc in less than a month.
MCB Bank earned PAT of Rs6.6bn in the first quarter of 2020, surging by 32.85pc over Rs4.99bn in the corresponding period last year.
EPS for January-March was reported at 5.59, up from Rs4.21 in corresponding quarter of 2019.
Moreover, a dividend of Rs5 per share, maintaining the payout from last quarter.
The high earnings figure was termed as out of market expectations. They were driven by Net Interest Income soaring 21pc year-on-year to Rs17.3bn,.
According to a research from Arif Habib Ltd, fee Income of the bank improved by 10pc primarily due to 72pc higher income on FX operations.
The bank also booked a net provisioning expense worth Rs780m during 1QCY20, down 8pc over the preceding quarter.
Kapco earnings jump
Kot Addu Power Company (Kapco) reported profit after tax at Rs17.8 billion for the nine months ended March 31 (earnings per share at Rs20.19), surging 78 per cent over Rs10bn (EPS: Rs11.35) in the corresponding period of the previous year.
The board also announced interim cash dividend at Rs1.50 per share.
Pakistan Refinery incurs Rs6.8bn loss
Pakistan Refinery Ltd posted a loss of Rs6.77bn for 9MFY20, up from loss of Rs3.48bn in same period of 2018-19.
Loss per share rose to Rs15.82, from Rs8.19. The revenue from contracts with customers amounted to Rs75.44bn for the period under review, down from Rs81.43bn.
Published in Dawn, April 23rd, 2020