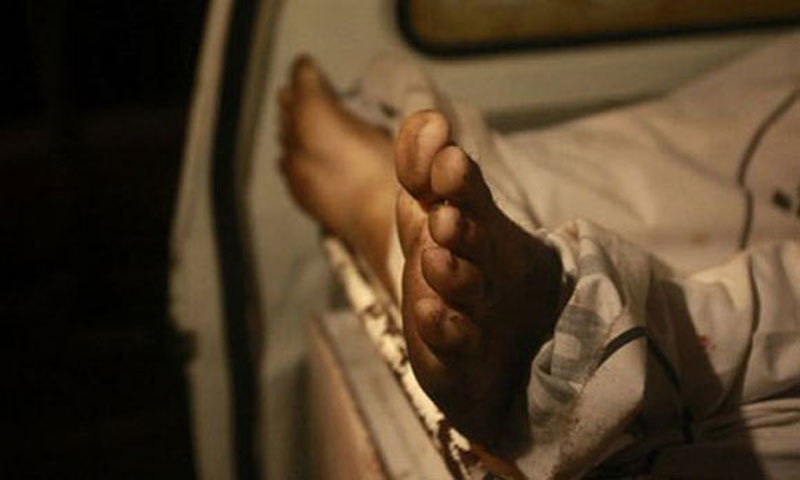 BATKHELA: At least nine people were killed and three others injured on Saturday in house collapse incidents triggered by excessive rains continuing for the last few days in various parts of Khyber Pakhtunkhwa.
In Batkhela, four people were killed and one was injured when roof a house collapsed due to the ongoing spell of rain in Dargai tehsil of Malakand district.
According to officials of Levies post in Sakhakot, roof of a mud house of one Ghani Rehman caved in early on Saturday in Ara Dheri area of Dargai tehsil.
As a result, Ghani Rehman, his wife and three children were buried alive under the rubble. Soon after the incident, local residents, Levies and Rescue 1122 personnel reached the site and retrieved the dead and the injured.
The dead included Zaitoon Bibi (34), her son Yasin (3) and daughters Zainab (4) and Ali Shah (7). Ghani Rehman suffered injuries and was taken to tehsil headquarters hospital, Dargai.
Residents demand compensation
Later, the deceased were laid to rest in their ancestral graveyard in Ara Dheri.
Assistant commissioner Mohibullah Khan and MPA Pir Musawwer Ghazi visited the hospital and inquired after injured Ghani Rehman. According to local people, the mud house of Mr Ghani was already in bad shape.
In Swabi, three people of a family were killed and two others injured in a house collapse incident on Saturday.
A driver Sohail Khan, who was living along with his family in a rented house in Mohallah Azadkhel of Topi city, told mediapersons that his wife had given birth to a child a week ago and due to continuous rain she would remain inside her room.
Injured Sohail said that he along with his son was sitting in a corner of the room when roof of the house, which was weakened by the intermittent rain, caved in. As a result, they were buried alive under the debris. The neighbours retrieved Sohail and his son alive. However, his wife Ayesha Khan, daughter, 8, and 10-day-old son were killed.
Assistant commissioner, Topi tehsil, Mehran Khan and DSP Iftikhar Ali Khan visited the bereaved family and expressed sympathies with them. Also, the people, who have confined themselves to their houses due to fear of coronavirus threat, faced prolonged power outage. The consumers complained that six to seven hours of power suspension created problems for them.
In Lower Dir, two girls were killed when rocks fell on a mud house and it collapsed at Dapoor village in Maidan early on Saturday, residents said.
They said that the victims were identified as daughters of Zalmy aged 12 and 14 years. They died on the spot when roof of the room they were sleeping in collapsed due to landslide during torrential rain.
The residents said that five other inmates remained unhurt while the mother was out of the room for morning prayers.
The residents have demanded of the district administration and Khyber Pakhtunkhwa government to compensate the affected families.
Published in Dawn, March 29th, 2020