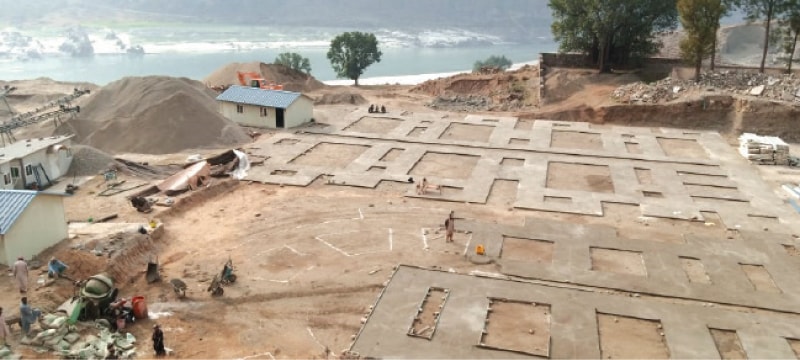 MANSEHRA: The residents of Torghar have warned that they will stage street protests if work on the district headquarters hospital doesn't resume without delay.
"The government had released Rs580 million funds in 2016 but the contractor supported by the communication and works officials didn't complete work on the hospital and went away despite receiving payment," Zahir Khan told reporters in Judbah, the district headquarters, on Tuesday.
Leading a group of residents, Mr Zahir said Torghar had become a settled district from a provincially administered tribal area in 2011 but it continued to be without a major hospital.
"We don't have tehsil and district headquarters hospitals, so the people with critical conditions, including pregnant women, are taken to hospitals in other parts of Hazara division but many of them die on the way," he said.
Elder Bandi Shah said the contractor went away only after laying foundation of the hospital.
Residents complain contractor didn't finish work despite getting payment
Alleging the embezzlement of hospital funds, the elder demanded the chief minister order an inquiry into the matter without delay for the punishment of culprits.
PROTEST THREATENED: The Jamaat-i-Islami has warned it will agitate across the country if the police don't ensure the dispensation of justice to a child sexually assaulted by his teacher inside a Mansehra seminary last week.
District emir of the Jamaat-i-Islami Dr Tariq Sheerazi told reporters that his party had learned that some influential people were trying to protect culprits.
"If the police accept any pressure and hamper the provision of justice to the victim of the heinous crime, we (Jamaat) will begin a countrywide agitation,"he said.
Also in the day, senior superintendent of police, Mansehra, Mukhtar Khan promised the provision of justice to the child.
He told reporters here that the police were investigating the incident of sexual assault 'professionally and honesty' and would make the probe details public.
FUNDS OKAYED: The Khyber Pakhtunkhwa government has approved Rs700 million for the construction of the Nawazabad-Ramgalli Road in Mansehra district.
"The government attaches great importance to the promotion of tourism in the province and under an initiative meant to promote tourism, the Nawazabad-Ramgalli Road will be built at the estimated cost of Rs700 million," MNA Salah Mohammad Khan told reporters in Baffa area on Tuesday.
The lawmaker said Siren valley was paradise on earth and had natural beauty and thick forests but the successive governments didn't develop it.
"We (PTI government) have made Siren valley part of our tourism promotion strategy," he said.
Published in Dawn, January 1st, 2020