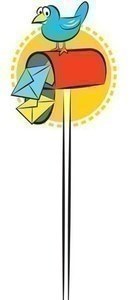 When books come alive
All parents want their children to develop the habit of reading. If you are a child reading this, then there must have umpteen times that you have been told to get on with your reading list.
There is one easy way to become life-long readers and that is by reading out loud. It is a lot easier than you think — especially if you learn to create some fun with characters and stories.
When you are tired, reading aloud might not be easy, so you don't have to finish a whole story or chapter, just a few pages of a storybook at bedtime will turn you into a reader.
Reading can be a good activity that you can do together with other members of your family and even younger siblings. One person can read the story aloud while others can sit together and enjoy it and the quality time this provides.
The best part of reading out loud is getting silly, making dramatic voices, using hands and arms to create gestures or body motions to go with the words. If a lion roared or the mouse squeaked, you can make mouse or lion-like faces and create sound effects of things falling or swishing etc.
Reading aloud will also improve your public speaking skills. This way you will be able to handle the pressure of people looking at you and you will also learnt to control your voice and tone.
Faiza Hayat
Lahore
Craft
I am a regular reader of YW and my favourite section is the Wonder craft, where we get to learn how to make something nice by ourselves. My sisters and I are quite good at making these things for which we go shopping to get the stuff needed and then enjoy our time together in doing the projects.
I would to suggest that please give us some ideas about how to make useful things from discarded stuff so that we can make things by recycling little items or from used items such as old clothes, bangles, newspapers, bottles and things that are already in the house, such as mugs, hangers and old boxes, etc.
This will also help us save our pocket money by not having to go out to buy new things needed for the craft items.
Mehreen Baloch
Hyderabad
II
This is regarding to
the Wonder craft "Chenille stick butterfly rings"(YW, November 2, 2019).
When I made the small cute butterfly for the children in my family, they were very delighted. They started playing with it immediately. It was so easy and simple to make.
I thank the YW team and I wish this favourite magazine of mine will print more such crafts in future as well.
Hammal Naeem
Turbat
Published in Dawn, Young World, November 23rd, 2019