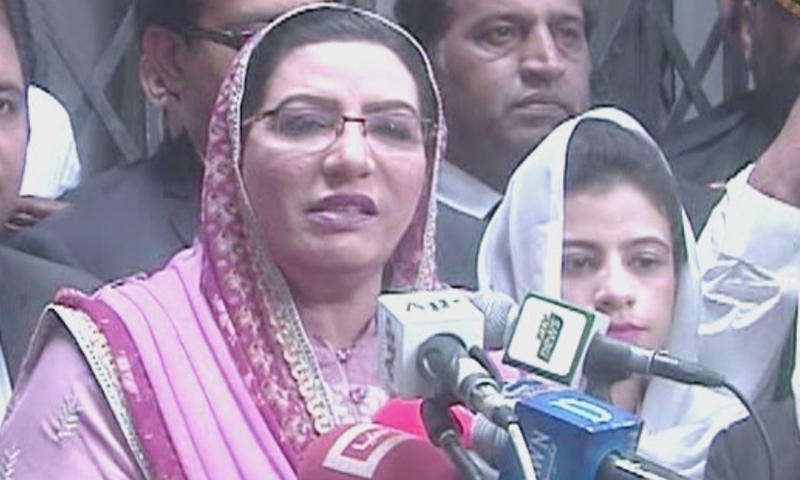 ISLAMABAD: Special Assistant to the Prime Mi­­n­i­ster Dr Firdous Ashiq Awan on Monday said the information ministry was working with the military's med­ia wing to establish radio broadcast in tribal districts to counter negative propaganda from Afghanistan.
"Radio Pakistan is not only our national broadcaster but it also has a special linkage with national security, and the situation in Kashmir has highlighted the importance of radio again," she said.
She was briefing the Senate Standing Committee on Information and Broad­casting. Committee chairman Faisal Javed Khan said that Radio Pakistan could prove to be an information platform for the entire route of China-Pakistan Economic Corridor project.
In her briefing, Dr Awan said that Radio Pakistan was an important state organ and it would be made a vibrant and effective medium and added that the government had serious plans to upgrade Radio Pakistan.
"Our government targets to install transmitters in tribal districts of Khyber Pakhtunkhwa to promote the national narrative and counter the negative propaganda from across the border," she said, adding that Radio Pakistan was not only the defender of ideological borders but also promoting true social, cultural and religious values of the country.
She said Prime Minister Imran Khan had already given instructions for financial turnaround of Radio Pakistan.
She referred to a statement by the Afghan president that licences to more than 50 radio stations had been issued that will be operative close to the border with Pakistan.
"We have to take steps to spread our national narratives too and the information ministry was working with the ISPR to have our transmitters send messages across and to counter the propaganda for our local population," she added.
The special assistant added that currently the only voice reaching the oppressed people in India-held Kashmir was Radio Pakistan.
She said that India had blocked the international media from covering the dire situation in occupied Kashmir, but it failed to block the transmission of Radio Pakistan reaching the valley regardless of all its tactics.
Dr Awan said it had also been decided that the boards of Radio Pakistan and PTV would merged to improve their performance, and the plan was to form a combined board, comprising professional and competent people, which would be fully authorised to take financial and administrative decisions.
However, she added that the workers unions of both organisations opposed this idea, and there were several impediments too such as salaries in PTV which were higher than those in radio.
The special assistant said that under the new advertising policy, Radio Pakistan and PTV would also be given their share in government advertisements.
Published in Dawn, November 19th, 2019