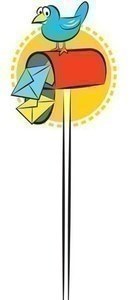 Our education system
This is with reference to "The flaws in our education system" by Ali Aaliyan Rizvi (YW, November 2, 2019).
I found the article informative, for the views of the writer were truly based on our current education system, which is totally a disaster. The ones who score high marks are appreciated by their teachers, but those who get less marks or fail are criticised, instead of being motivated to continue their journey of education to achieve their goals.
It should be remembered that we actually never fail or lose, rather we always learn from each failure. Every failure teaches us a lesson to get up and try again by overcoming our weaknesses. I would suggest to everyone, especially students, to not be disheartened by their failures and low marks, because good grades do not always guarantee success in life and do not show your true potentials.
Abdul Waheed,
Kech
Majestic impressions
This is with reference to the cover story "Majestic impressions", by Saira Owais Adil, (YW, October, 26, 2019).
The recent visit of the royal couple, Prince William and Duchess Kate, of England, to Pakistan made a lot of news. There was much written about what the royal guests did in Pakistan and many other things, including the dressing of Duchess Kate. The above-mentioned article was a refreshingly different view of this visit, where the writer delved deeper into the actions and attitude of the couple, forcing the readers to look at things in a more meaningful way.
We tend to just be attracted by the glamour of celebrities, but we need to look for lessons that we can learn from them and their lives. Some celebrities have fame, but they do not behave in a very commendable manner. We should be sensible enough to avoid the mistakes they make and arrogance they show.
On the other hand, these two are role models whom we need to admire for the things they do, the manners they display and the empathy they have. Good behaviour, courtesy, respect for others and tolerance are some of the things that Prince William and Kate Middleton have and this makes them celebrities in the real sense.
Ayesha Malik,
Lahore
Life
Life is precious for everyone. Enjoy every bit of life. If you are rich, value your money and don't be arrogant. Do not look down at others, thinking that they are not rich because they may not have more money than you, but they may be richer in other things.
Furthermore, value your loved ones and no matter how tough your life is, consider yourself lucky as you are blessed with the priceless thing called 'life'.
Hammal Naseer,
Balnagwar, Jath
Published in Dawn, Young World, November 9th, 2019