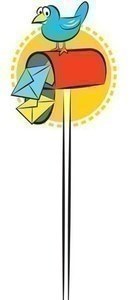 Injustice with Sarfraz Ahmed
The former players have raised their voices to seek justice for Sarfraz Ahmed. Some of the former Pakistani cricketers told that after two years of captaincy, Sarfraz should have been given some time to get into form rather than taking him out from all three formats of the game.
Javed Miandad said that Azhar Ali being appointed as Test captain is okay, but Babar Azam being made white-ball captain will affect his batting performance.
Head coach and chief selector Misbah-ul-Haq and bowling coach Waqar Younis have been blamed for the unsatisfactory decision. PCB must take steps after consultation of all experts and players in future.
Hammal Naeem,
Turbat
What to wear?
I love reading Young World since the past two years. It is my favourite magazine for children. I am 10 years old and enjoy the contents of the magazine, such as recipe, Story time and also the cover stories, which are very informative and educate us about issues that are important for children and teenagers.
One thing that I would like to see in YW magazine is fashion for children and youngsters, such as what is trendy, comfortable and, above all, appropriate for wearing on special occasions? Sometimes children are dressed in shorts when they should be wearing long pants, sometimes I see them dressed in jeans when they should be wearing formal pants.
Please print a regular fashion feature or some stories from time to time that make us aware of what to wear that will look trendy, and be comfortable and appropriate to wear.
Amna Sheikh,
Karachi
Deadman's Fork
This is regarding the story "Deadman's Fork" by Zayna Rahman (YW, October 19, 2019).
I found the story very interesting. Please print more stories such as this one, with a little bit of scary stuff in it. It takes me away into a different world where I imagine all kinds of adventurous and scary things happening.
Saad Kassemally,
Karachi
Peach mocktail
Thank you for the lovely seasonal recipe of peach mocktail. I am lazy about eating fruits, but I love to make drinks, smoothies and juices out of fruits because they are sweet and nutritious at the same time.
When my friends came over, I made peach mocktail to serve them and they all loved it. This is the season for peaches which are packed with nutrients and anti-oxidants that help fight cancer and also provide the body with other important nutrients.
Please keep giving us recipes of food and drinks using fruit and vegetables, as many youngsters today like to experiment with new.
Alizeh Qureshi,
Karachi
Published in Dawn, Young World, November 2nd, 2019