A few weeks ago at his office, Sheikh Amjad Rasheed, the Chairman of IMGC Group of Companies — which includes one of Pakistan's top-tier distribution companies DC (Distribution Club) — handed me a copy of the letter he had recently presented in a meeting to Dr Firdous Ashiq Awan, the Special Assistant to the Prime Minister for Information and Broadcasting.
The meeting with Dr. Awan had taken place on September 30 — merely five days after Rasheed took up office as the Chairman of Pakistan Film Producers' Association (PFPA), a non-government association of film producers whose current assemblage includes powerhouse players Momina Duraid (Vice Chairman PFPA; producer of Superstar), Ammara Hikmat (The Legend of Maula Jutt), Fizza Ali Meerza (Load Wedding), Wajahat Rauf (Chhalawa), Hassan Zia (Wrong No.2), Sarmad Sultan Khoosat (Manto), Irfan Malik (Head of Distribution ARY, producer Azaadi) and Imran Raza Kazmi (Heer Maan Ja), as well as veterans Sangeeta (Senior Vice Chairman of PFPA, producer Sirf Tum Hi To Ho) and Shehzad Rafique (Salute).
The intention of the PFPA, as outlined in the letter, was simple: to assist and guide the government in shaping Pakistan's as-yet-latent film policy that had been aggressively pushed by the last government's Minister of Broadcast and Information, Mariam Aurangzeb, towards the end of her tenure.
As readers of Icon may remember from our in-depth analysis (The Policy No One Knows About, March 11, 2018), the then still-in-development policy had ample room for pruning and weeding.
The newly rejuvenated Pakistan Film Producers' Association is hoping to coax the government into implementing a film policy lying in cold storage. But many questions around it still remain
Months after our report, a brochure-like document with the title 'Rejuvenating Pakistani Cinema and Drama — Pakistan's Film and Broadcast Policy 2018' found its way to this writer.
It was actually a step down from the previous document I had researched. Most of the plans it proposed were either inexpertly thought-out, or were prone to failures and corruption.
Still, just before leaving office, Mariam Aurangzeb had somehow wiggled an approval from the cabinet, but since then the policy has lain undisturbed from any implementation.
Rasheed and co., however, have an aggressive agenda to shake the government out of its slumber and move the policy towards action.
Interestingly, the PFPA itself has just woken up, I'm told. The body was inactive since 2013 — which, incredible as it may sound, was the very year when domestically produced films started gaining traction at the box-office. Surprisingly, this is the first time in six years that an official letter had been submitted to the government, Rasheed tells me.
The PFPA delegation had stressed on quite a few points at the meeting with Dr. Awan. The chief item on their agenda is the establishment of a 'National Task Force', headed by the private sector. This particular initiative would function as a one-window operation that would help smooth over hurdles producers often face, and pave the way for future solutions.
The proposed task force would consist of 18 members, including the chairperson of the Central Board of Film Censors, representatives from the Board of Investment, the Ministry of Industries, the Ministry of Commerce, the Federal Board of Revenue, the United Producers' Association (a body primarily of television producers) and film distributors', exhibitors', producers', directors', technicians' and actors' associations.
The National Task Force would be chaired by a representative of the DEMP — the Directorate of Electronic Media and Publications — a department under the Ministry of Information and Broadcasting that monitors and tracks electronic media and advertisements, commissions documentaries on culture and heritage, and handles the media management of the government.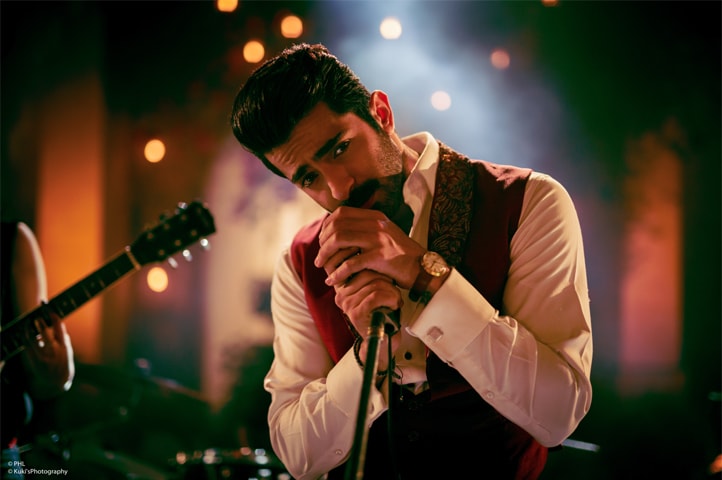 Other items on PFPA's list include amendments in the film policy; a keen interest to push the government in starting an 'Equity Revolving Fund' of Rs 50 million that would help productions; establishing incentives for film export; facilitation of international co-productions with China, Turkey, Iran and Russia (amongst others); refunds or exemptions on income tax for producers and distributors (exhibitors already enjoy tax exemption on Pakistani films); the establishment of regional cinemas on government-owned land; support in implementing a fair box-office percentage division between exhibitors, distributors and producers; and, finally, PFPA's own proposed recommendations on the disbursement of the Rs 5 billion 'Artist Assistance Fund' — a fund, it should be pointed out, the media fraternity has never seen in action.
A few proposed ideas — such as the National Task Force — are essential for coordination and long-term growth of the industry. However, some ideas, such as the Equity Revolving Fund from the government, are non-starters.
As detailed in the letter, an amount of Rs 50 million is to be kept in the bank, and the premium earned on its deposit is to be utilised on the production of select motion pictures.
At this point I would have understood if the letter had a typo. It didn't.
Fifty million rupees is a paltry sum, and the premium earned on its deposit would hardly fund the development (ie. the screenwriting and pre-production) of maybe two or three films per year.
For the most part, PFPA's entire argument banks on the government's interest in amending and implementing the film policy.
Rasheed, though, has high hopes.
As it stands, both the 'Motion Picture Ordinance of 1979' and the 'Film Policy 2018' need a do-over with clearly defined rules and business plans. Rather than be inspired by another country's approach to formalise cinema (both 1979's Ordinance and the 2018 policy are derivatives of other international policies themselves), one has to look at specific challenges in Pakistan and devise exact solutions that can help people make movies.
Typing replies to my questions while attending the 'Sixth Silk Road Film Festival' in China, the Chairman of the PFPA believes that the government will start following up on their suggestions from November onwards. A meeting with Prime Minister Imran Khan is also on the horizon, he tells me.
"The initial response we received from the ministry is optimistic. [We may] achieve 75 percent of our targets if not 100 percent," he tells me.
Answering specifically about the film policy, Rasheed agrees on its inadequacies. He believes that the policy would have been better if producers had been kept in the loop by the previous government.
"There is no clear-cut policy from the government on the utilisation of investment funds of 50 million rupees. No procedure and policy to claim subsidy on exports of movies to overseas markets, and thirdly no clear-cut policy on incentives for joint co-productions."
The only way forward is to offer revisions, and hope for implementation, Rasheed had told me at a prior occasion. Despite Rasheed's diligence on the matter, there is cause to be pessimistic, until things are proved otherwise.
As it stands, both the 'Motion Picture Ordinance of 1979' and the 'Film Policy 2018' need a do-over with clearly defined rules and business plans. Rather than be inspired by another country's approach to formalise cinema (both 1979's Ordinance and the 2018 policy are derivatives of other international policies themselves), one has to look at specific challenges in Pakistan and devise exact solutions that can help people make movies. Slight amendments and small fixes on an already ill-conceived framework will not help the industry — particularly when long-term objectives of growth are taken into account.
Incentives and rebates are secondary concerns. The government's principal focus, which the PFPA also stresses on, should be to recognise film as a bona fide industry. This, in-turn, will empower the State Bank of Pakistan to sanction loans for film production (provided that the film has a solid payback plan and distribution in place).
Also, let's not forget that finance and recognition is just one part of the solution.
Rather than pushing for government support — which may or may not come — the industry as a whole should be concerned in developing strategies and films that can attract the highest possible demographics across genres.
No one pays to see substandard work. The PFPA, more than anyone else, is in a position to address and overcome this lack by introducing programmes that can help producers overcome narrative shortfalls and create hype-worthy content.
If, that is, producers acknowledge that they need help in the first place.
So far, the only hype-worthy film in this later part of 2019 is The Legend of Maula Jutt, which, according to hushed predictions, may break JPNA 2's box-office record.
But, then again, that is just one film in 20-odd releases we see every year.
It is no secret that Pakistani cinema is facing an all-time low because of inflation. Even grand Eid-ul-Azha releases Superstar, Parey Hut Love and Heer Maan Ja have barely managed to break even on their investments, despite performing adequately at the box-office.
Things weren't as worrisome last year when JPNA 2 claimed the title of the highest grossing film ever in Pakistan; In fact, even Parwaaz Hai Junoon, which came in tow, managed to be a blockbuster.
Rather than clump films together, if possible (and I know this is a long shot) the PFPA can also advise producers of high-profile motion pictures to strategically place their films in key release dates, giving audiences an incentive to come to cinemas all year round.
Rasheed and his executive committee of 14 (which includes most of the aforementioned names at the beginning of this article), is a smart gathering of hardened professionals with strong vested interests in the film business (Rasheed, Momina Duraid and Irfan Malik are also part of conglomerates who produce and distribute movies). One can only hope that, within the span of their current tenure (which spans one year), they may be able to at least get the government moving on what others before them had only talked about.
Published in Dawn, ICON, October 27th, 2019