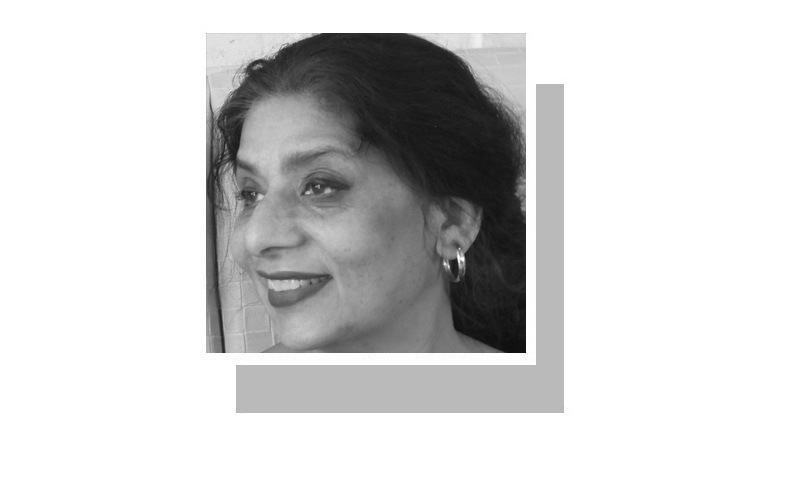 ONCE the news of the rape and murder of four boys in Chunian, Kasur, was aired earlier this month, outraged folks recommended that exemplary punishment be meted out to the perpetrator swiftly — and preferably brutally and publicly. That, they thought, should deter others for all times to come.
Would it? Was this not done, just a year ago in little Zainab's — also from Kasur — rape and murder case? After the perpetrator was hanged, the 'matter faded away' — until now, when the crime has been repeated fourfold with all its terrible but familiar contours. What makes us think that this time around it will be different? It seems that killing the rapist-murderer of one child was followed by the rape and murder of four more. In my view, this action of speedy trial and exemplary punishment is a red herring.
According to a report by Sahel, an NGO working for children's rights, cases of child abuse went up by 11 per cent during 2018 compared to 2017. There is a recent report of another boy in Pattoki, Kasur, who has been repeatedly assaulted — and it must be asked, on which of the three Kasur child protection bureaus' watch?
As medical director of Washington, D.C.'s Medicaid, the government's health services delivery programme for poor citizens, I was part of the state-level Child Protection Agency, and learnt from forensic experts that such incidents of child abuse are rarely a simple matter of one bad guy doing a bad thing. The perpetrator's perversity, real enough as it is, is just the tip of the iceberg. These are complex crimes involving more than one entity and require thoughtful analysis, and detailed, layered solutions. The solutions require an interlinked system of child protection that has a staff with a wide range of skills that go beyond those of policemen.
Punishing the perpetrator is not enough.
Though it was a tragic case unfortunately for those four boys, kudos to the Punjab government for apprehending the perpetrator. It would be a pity though if we assume that simply punishing the perpetrator will deter others. With recent history as its guide, the government should do more, even given its poor resources.
So, what more can that be?
For one, do not let this opportunity go to waste. On the one hand, the chief minister's office needs to keep up the momentum and follow up on the possibility, unearthed last year after Zainab's case, of an organised operation of child pornography in Kasur, maybe with links beyond. On the other hand, it should come up with an integrated child protection system to prevent such incidents and follow up effectively if another such incident takes place.
The existing three child protection bureaus for Kasur, all independent of each other and of other government institutions, in addition to other mechanisms, such as the safe city project, should be reviewed. Do they have internal functioning systems, or are they merely paper and photo-op agencies?
Institutional accountability is one of the objectives of this government, and has been articulated repeatedly by the prime minister. Accountability is about more than just firing people. It is also an analysis of what works or does not work in an institution and why not. To determine that is the responsibility of the chief minister's office. Deficient areas in these bureaus should be identified and improved. It is possible that aside from directors and policemen, specific technical and experienced staff is needed to set up interlinked functioning systems. Is some department in the chief minister's office looking after this aspect? If not then merely firing staff after the fact does nothing except perpetuate cynicism.
To start with, the Zainab Alert Bill 2018 "to make provisions for raising alert, response and recovery of missing and abducted children", should be followed up and rewritten as demanded by the reviewing sub-committee of the National Assembly's Standing Committee on Human Rights that this June declared the bill incomplete and in contravention of several provisions of the Pakistan Penal Code.
Prevention mechanisms need to be inclusive of many aspects of prevention and the apprehension of criminals. Maybe, the first step should be to streamline the mechanism where parents can report a missing or abused child without having to run around. Training parents to use this mechanism is equally essential as one of the reasons complaints are not entertained by authorities is because they bring incorrect or incomplete information. Preventive measures also need mechanisms for identification and treatment for potential perpetrators.
If we do not take corrective steps now we would continue to be irresponsible and wring our hands and say the same things again, when, God forbid, the next such episode takes place.
The writer, a public health/preventive medicine consultant, is author of So Much Aid So Little Development: Stories From Pakistan and a research fellow at Lums.
Published in Dawn, October 20th, 2019