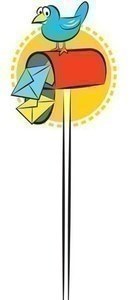 Whitewashed T20 series
The recent T20 tour of the Sri Lankan team in Pakistan was rather disappointing.
Sri Lanka, which is not such a strong team, ranks at a relatively lower position, despite having good players such as Lasith Malinga and Thisara Perera. Unfortunately, they made a clean sweep of the three matches played in Pakistan. Prior to this, Pakistan's only T20 whitewash defeat was at the hands of England, in the UAE in 2015.
The main reason for our defeat was the poor performance of our players, who neither fielded nor batted well. I hope that in the upcoming series, the Pakistan team will play well and win matches.
Zaheer Doshambay,
Turbat
Karachi's transport woes
There are many problems in Karachi city, but one of the biggest problems is that of transport, and which is getting worse day by day. Due to the shortage of public transport, the workforce, women and students are facing difficulties.
It has become difficult for ordinary citizens to travel from place to place. People of all ages stand at the bus stop for hours and when a bus does arrive, it is already full. According to a report, the number of working women in Karachi city is 18 million. But there are not enough buses, as a result, women are forced to stand in overloaded buses. And many have to change more than one vehicle to complete a journey daily. Taxis and rickshaws have to be paid hefty fares to get to one's desired destination.
The government should initiate long-term plans for the improvement of public transport. Separate bus service for women should be launched. The land for Karachi Circular Railway should be reclaimed and modern train service should be started on it. Traffic police should be trained to be more efficient. New passenger vehicles should be brought on the streets in proportion to the city's population.
Ayesha Ahmed,
Karachi
What will be, will be
No one knows, after ten years where we would be. We dream and make wishes for a good life. Some people work hard, enjoying whatever challenges that come their way and dealing with them courageously. With their confidence, they achieve their goals.
Sometimes we work hard, but a bit of bad luck happens and we lose what we wanted to win. The lesson of life is to enjoy each and every minute of life, to go through the bad times courageously and be grateful for what we have because who knows what lies ahead.
To lose confidence if something bad happens will only make you disappointed and you will want to give up. Every time, you fail, restart your journey with confidence, certainty and complete belief in God, who will help you.
Bismah Ehsan,
Quetta
Published in Dawn, Young World, October 19th, 2019