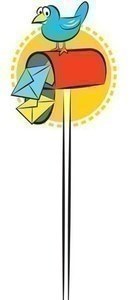 Smart students
This refers to the article, "Smart plans for smart students" by Talat Naz (YW, August 31, 2019). The writer deserves special praise as she unveiled the secret behind the success of some students.
Toppers in a class are always different from other students. They do not work hard, but they work smart. A smart student plans his study and then begins studying and, more importantly, smart students always manage their time very well.
Sarfaraz Khudadad,
Makaran
II
This is with reference to the article "Smart plans for smart students" by Talat Naz (YW, August 31).
The passage is worth reading and it is also essential that students put the tips into practice. It delivers various suggestions to improve the study process and many techniques to handle all the pressure and workload.
Planning well is very important for a successful life, so working smartly from early age can take us to the heights of success.
Wajid Ali Keerio,
Shaheed Benazir Abad
Goodbye for good
This is regarding the article "Goodbye for good" by Tanzila Asim (YW, September 14, 2019). It is almost the hardest moment in one's life to say goodbye to the fragrant soil where you spent sunny days, to friends with whom you shared joys and to a home with unforgettable memories.
The writer has nicely penned her thoughts and I really enjoyed reading the article. Moreover, it reminded me that I was lucky to be in my beloved country, with my lovely friends and in my beautiful home.
Sahir Ishaq,
Turbat
City management
I would like to bring the attention of the authorities concerned towards the need for better garbage management and drainage system of most cities of our country. This year there has been more than average rainfall and a longer monsoon season. And, like always, the city management departments got into action after the flooding of road and entire localities, leading to so many tragic deaths.
When everyone knows that each year it rains a lot in July and August, why did the cleaning and repair of drains take place after rains started? Why isn't the garbage picked up regularly all through the year so that there are fewer chances of germs and diseases spreading due to mosquitoes, flies and other insects.
All the authorities do is to shift blame on one another while the people suffer.
Aftab Alam,
Karachi
Published in Dawn, Young World, September 21st, 2019