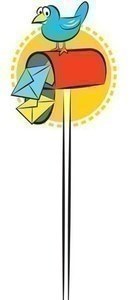 Where are the teachers?
Government Boys High School Balnigwar is the only high school of Balnigwar (sub-tehsil), Balochistan. It is a school where so many students from different villages in the surrounding area come to brighten their future.
Owing to lack of teachers the students are facing many problems and their future is at stake and in trouble.
According to the students, out of 21 teachers and lecturers only nine are fulfilling their duties and are present. They have brought some temporary teachers due to absence of the permanent teachers. Yet the permanent teachers are not seen in the classes and are only taking their salaries.
So, how can students be the builders of a nation without any teachers and education?
It is my plea to the government of Balochistan to take serious action regarding the issue.
Zaheer Doshambay,
Balnigwar
The dolls' wedding
This refers to "The dolls' wedding" by Zarina Patel (YW, August 31, 2019). We get Dawn every Saturday because Young World magazine comes with it and my children like to read it.
I also glance through it and read a few things when I have time, but on August 31, I was delighted to read the article about the wedding of dolls as it took me back to my childhood when I too arranged a dolls' wedding with my friends and we enjoyed so much.
Today, children may not realise how much fun it was as we did not have gadgets to spend time on and enjoyed interacting face-to-face with others. Activities such as playing with dolls and outdoor sports, as well as indoor board games were such amazing ways to spend summer holidays.
Such activities teach us important skills such as teamwork, communication, social etiquettes and much more. I am grateful to Young World for printing this article that brought back such lovely memories to me, and I am sure to many others too.
Sofia Ahmed,
Islamabad
One decision away!
This is regarding the story "One decision away!" by Hina Narjis (YW, August 31, 2019).
It was a very realistic story in the sense that we often become influenced by others and start doing things that are very harmful for us without even realise it. We should not copy others because people do so many things which we may not consider as wrong, but they are actually harmful for us in the wrong run.
This is also how people become addicted to smoking or eating paan, ghutka and even taking drugs. We should be sensible and we should disclose everything to our parents and family so that they can also guide us if we are moving towards a wrong path.
Atif Sohail,
Faisalabad
Published in Dawn, Young World, September 14th, 2019