September 01, 2019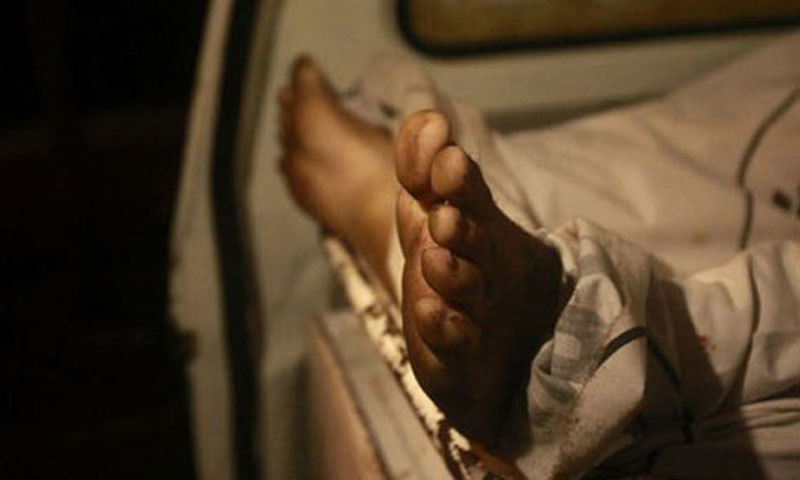 RAWALPINDI: A constable stormed into the emergency ward at the District Headquarters (DHQ) Hospital in Raja Bazaar late Friday night and shot and killed two people over a family dispute.
The deceased have been identified as 54-year-old Malik Lehrasab and his son Malik Naveed, 24, from Samoot village in Kallar Syedan. The alleged killer, a constable with the Pirwadhai police, fled after shooting both men.
A murder case has been registered against the suspect with the Ganjmandi police and City Police Officer (CPO) retired Capt Faisal Rana has suspended the suspect and two other police officials on duty and ordered a departmental inquiry against them.
Father, son killed over 'family dispute', constable, two other police officials suspended
According to police, the suspect and the victims' families were involved in a dispute because Lehrasab's younger son and Naveed's brother, Nadeem, refused to marry the suspect's daughter, who he used to drive to college and back.
They said the suspect and his family had asked Nadeem to marry the girl, but he refused and went into hiding. They said the girl then died mysteriously before Eidul Azha, after which the family began searching for Nadeem.
They said the suspect's family did not report the girl's death to the police.
On Friday, the suspect's father went to Samoot village in search of Nadeem. There, he allegedly attacked and injured Nadeem's father Lehrasab and his aunt. They were both taken to the DHQ Hospital for treatment.
Police said the suspect then came to the hospital's emergency ward that night and shot Lehrasab and Naveed.
Mr Rana visited the crime scene and inspected it, and suspended the suspect as well as two others – Head Constable Abid Hussain and Constable Rashid – for negligence and failing to arrest the attacker.
Police spokesperson Mian Imran told Dawn the suspect also shot at a constable on duty, but missed. He said the CPO asked for the hospital's security plan to be revised to prevent similar incidents in the future.
Speaking to the press, Inspector General of Police Punjab Arif Nawaz Khan said the police have been asked to investigate the case and arrest the suspect. He said security around hospitals would be increased and negligence in this regard would not be tolerated.
The incident shocked doctors, paramedics and patients, and the Young Doctors Association went on strike to denounce the feeble security arrangements at the hospital.
The association said the government was delaying tabling a bill for hospital security in the provincial assembly.
Published in Dawn, September 1st, 2019