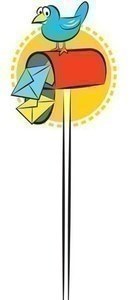 Why I decided to do O Level
I found the article "Why I decided to do O Level" written by Azlaan Zareef (YW, 10 August, 2019) as a good and motivational article. This article encouraged children to opt for the Cambridge system of studies.
But I felt that Matric students who will read this article will get depressed by all that the writer has written because he has only shared his opinion, which may not be completely correct.
One important thing that we need to look at while discussing this topic is the cost of studying in both systems. Matric schooling, books and exam fees are far more affordable for most parents while studying in O Level costs a lot. This is also one of the reasons that there are far more candidates in the Matric system than in O Level. But I think reading articles on topics such as this gives one some food for thought and debate, which is good for it will make students look at education in a more meaningful way.
Rumaysa Imam,
Karachi
II
This refers to the article "Why I decided to do O Level" by Azlaan Zareef, where the writer expressed his opinion regarding O Level and Matric.
The writer opted for O Level and, therefore, he was all in favour of it. However, I found it a bit discouraging.
I am a Matric student and my siblings have also studied in the Matric system. They are now in respectable professional fields, so I think choosing the Matric system does not lead to a bad result. Everything has a dark and a sunny side.
If someone like me is hoping to live and work in Pakistan, then doing Matric is a better option. O Level is for those students who want to study and live abroad in the future. In Pakistan, there are many doctors and engineers and other professionals who studied in the Matric system and excel in their fields. How well we do in life and professionally depends on our capabilities and we need to work hard to excel in any system of education and none is easy.
Sania Nadeem,
Lahore
Roads in Balochistan
Although Balochistan is rich in natural recourses, the people are suffering from lack of good roads connecting different parts of the province.
Recently, I travelled to Quetta but the journey made me desperately anxious owing to the single road with two-way traffic from Turbat to Quetta.
The highway between these two major cities is still single and many accidents have occurred.
If immediate and corrective steps are not taken by the provincial government, many more accidents are likely to occur.
Dostain M. Bakhsh,
Turbat
Published in Dawn, Young World, August 24th, 2019