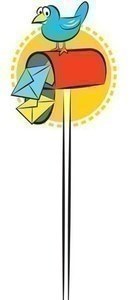 Bad habits to avoid during vacation
This is regarding the article "Bad habits to avoid during vacation" by Ambreen Arshad (YW, June 9). The article emphasised on how we can overcome the usual bad habits, which include laziness and doing nothing than wasting time on the social media.
People should give their precious time to fruitful activities, like learning new skills, reading books, spending time with family and indulging in good conversation with elders. This will indirectly make people stay away from gadgets and they will realise the importance of family and other things around them.
Vanisha,
Ghotki
Boost your word bank
This is with reference to the article "Boost your word bank" by Yasmin Elahi (YW, June 22).
I liked the article very much because the writer gave various tips and solutions to improve one's vocabulary. We should follow the instructions given by the writer and improve on our writing.
Sarah Batool,
Hyderabad
II
In the article "Boost your word bank" by Yasmin Elahi, the writer stressed upon the importance of having a good vocabulary and has encouraged students to learn new words in order to enhance and improve on their writing, speaking and listening skills.
The article contained some easy-to-follow steps to increase one's vocabulary, such as reading a lot, asking the meaning of a new word from a teacher or a friend whenever one may find any difficulty in understanding the meaning. Learning new words helps you to be a fluent speaker as well as an active listener.
Imran Ali Brohi,
Shahdadkot
In defence of technology
This is with reference to the article "In defence of technology" by Istaara Amjad (YW, June 8). All the tips given by the writer were worth following. The article highlighted some important points. Technology is an integral part of our lives, whether it's present in the form of the internet, mobile phone, computer or social media platforms. It's effects depend on how we use it.
Naeem Nabi Shahbaz Lashari,
Jacobabad, Thul
Goal
For an ambitious person, goals have great importance. Goals give you a path to move towards your destination. If you have set something in mind, you must follow the path no matter how troublesome it may get.
There will be many problems in your way, but be optimistic and remain persistent until you succeed.
Mudassir Iqbal,
Lahore
Published in Dawn, Young World, July 13th, 2019