DR RAHAT
Ace vocalist Rahat Fateh Ali Khan will be awarded an honorary degree by Oxford University at a ceremony to be held on June 26. As per a statement issued by the university's management, the honour is being bestowed on him because of his "invaluable service to the field of music."
Congratulations, Rahat FK! Sorry, Dr Rahat FK. Given your talent, pedigree and the countless hit songs to your credit, you richly deserve it.
---
PARTY CHANGE
Seasoned Indian film actor and politician Shatrughan Sinha has quit the Bharatiya Janta Party (BJP) and joined the Congress Party. This has created quite a stir in Bollywood because, in the post-Pulwama attack war hysteria whipped up by the Indian media, a big number of members of the Indian film industry had put their weight behind Prime Minister Narendra Modi.
The actor's decision was quickly hailed by his daughter, Sonakshi Sinha, who remarked that her father should have left the BJP a long time ago. Well, well, well. Is this a new wind blowing in Bollywood?
---
PRIVATE LIFE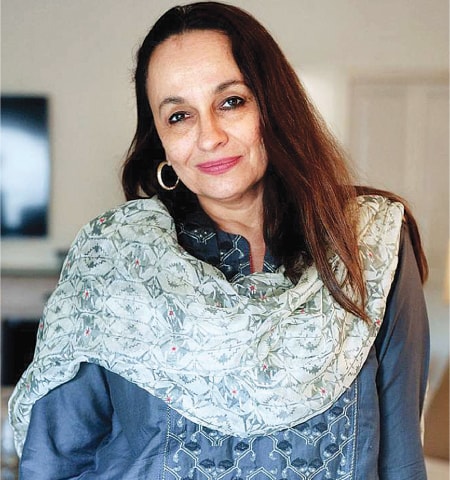 Actress Soni Razdan, unlike her husband, Mahesh Bhatt, doesn't like to face the media a lot. When she does, she, like her hubby, is a straight talker.
Talking to a journo recently, when asked about her super-talented daughter Alia Bhatt's personal and professional trajectories, she gave the pen-pusher a seedha sada reply that while it's sweet of her fans to ask about everything that Alia B does, she's her mother and doesn't want to talk about her daughter's personal life. Soni R is absolutely right. And she's not the only mum who thinks like that. Neetu Singh, mother of Ranbir Kapoor, feels the same way.
---
THE SILENCING OF JAWAD
What happened to singer Jawad Ahmed at an event at the Faisalabad Arts Council is now more or less known to everyone. (For the ignorant, he was stopped from completing his speech when he began to criticise the current and previous governments.)
A big question mark already hovers over freedom of expression in the country. If popular artists such as Jawad Ahmed — who has always been blunt about issues close to his heart — are not allowed to express themselves on a subject that's always open to debate, there's very little hope for the common citizen to speak his or her mind. Why have the ruling elites of Pakistan become so insecure?
---
ANGELINA'S SPEECH
On March 29, Hollywood A-lister and UNHCR Special Envoy Angelina Jolie delivered a meaningful speech at the UN on gender issues. The crux of her talk was: "Around the world, there are countless examples of women rising, taking leadership, taking their destiny into their own hands, inspiring all of us. But women and girls are still the majority of the victims of war. They are over half of all refugees, and the vast majority of the victims of rape and other sexual and gender-based violence. Women are at the absolute epicentre of the modern conflict in the worst possible sense."
She went on to call for more women to be part of peacekeeping operations as well as in decision-making positions. Spot on, Angelina J! Here's hoping the men in charge of global politics were listening more than simply watching.
---
TOM AND VITAMINS
This is a bit — granted, not an awful lot but still a bit — weird. Tom Hiddleston, who many believe is one of the handsomest showbiz celebs in the world, has done a bizarre advertisement for Centrum vitamins for women. For the Chinese market.
In the advert he is making breakfast with a fried egg, a chopped salad and a bottle of the said vitamins, and then tells [an off-camera woman who's just woken up to find Tom H in her kitchen] that he'll be busy over the next few weeks but "I will make it up to you." Now, while this ad has created quite a buzz in China, it has not gone down well with Western audiences, particularly women. Social media is abuzz with criticism for the concept terming it 'creepy'. More to the point, what does it even mean?
Published in Dawn, ICON, April 7th, 2019