When you are exploring a new place, it is best to keep an open mind and soak in all that you see and experience. This way you will enjoy yourself more and not feel disappointed by expecting too much. My excitement was high when I visited Bali Safari and Marine Park as it was the first place I was going to on my trip to Indonesia. The ride to the park from our hotel in Kuta was along a picturesque road with the sea on one side and lush green landscape on the other, dotted with structures that blended well with the natural surroundings. The hour's ride kept us glued to the window, with our cameras clicking frequently.
A grand entrance to what looked like a jungle led into the park and we got down at a reception area. All structures in the park were designed with logs and natural elements, while incorporating traditional Balinese designs, to make it blend well with the forest-like surroundings. Located on 40 hectares of pristine forest in Gianyar, Bali, the park is a combination of a zoo and safari park, where visitors get a real safari experience and learn a lot about animal conservation.
Thus we saw some animals in the open with their animal handlers, which visitors could feed, pet and take photographs with. Then there were those, the wilder ones, in large natural habitats suitable for the species, roaming about while visitors took a closed bus ride or dinned a restaurant located nearby. Shows also took place at different timing with a lot of storytelling and drama, complete with dance, music, humans and animals, such as Sumatran elephants and Sumatran tigers, were shown interacting. The visit offers more than enough to make both children and adults enjoy their day there, and there were also a number of things happening at night, such as the night safari, which we didn't stay on for.
The park houses a wide range of animal species, about more than 50, from different parts of the world. Many of these are rare and endangered species, particularly those belonging to Indonesia, such as Sumatran elephant, Sumatran tiger, leopard and Komodo dragon. The attractions and exhibits there serve the purpose of educating visitors about the importance of wildlife and its conservation, through a very entertaining experience.
Our first stop was at the Animal Educational Show in a small, forest-like amphitheatre where different animals, such as monkeys, birds, snakes and so many others I don't know the name of, would come on the stage. Their handlers dramatically narrated the significant features of each animal as they appeared, whether on stage or atop some tree. At the end, all the humans and non-humans of the show came together to take a bow and the huge python was brought among the audience for the brave ones to pet and take a picture with. Needless to say, that's when I made my escape from there.
Our next stop was at the Sumatran tiger show. Again it was an amphitheatre-like place with the seats on one side and a waist-high glass fence separating a natural setting comprising a small lake and grassy area with a hut on the side, small waterfalls and a rocky background. Drumbeats and other indigenous musical sounds, along with a narration in English told the tale of the love-hate relationship between man and this beast that is now on the brink of endangerment. If the tiger is a threat to man, man too is a predator of this beast as they both battle for survival on a shared land.
Indonesia has seen many of its animal species becoming extinct over the past century and many more have shrunk so alarmingly in number that the conservation efforts being taken by the government and international wildlife organisations may just not be enough. The country, being an archipelago, has more than seventeen thousand islands, and when the human population grew, the habitats of many animals that were found only in those islands, disappeared. Since the poor animals could not migrate from the islands, this and hunting have resulted in several species, for instance the Bali tiger, completely disappearing from the face of earth.
The next section of the park we moved to echoed the same theme of conservation. Elephant Conservation and Educational show present both the plight of man, how crops and villages are destroyed by elephants and villagers killed in encounters with this huge mammal; and in retaliation and greed, the elephants are hunted down for their tusks.
All these much-needed conservation messages are presented in very entertaining ways to not seem too preachy to children, yet make adults like myself reflect upon what man has done on Mother Earth over the ages.
The most thrilling part now arrived as we hopped onto a bus, with large glass windows, to ride right into the wilderness of Indonesia, Africa and India. Yes, literally, as the open, large forest-like enclosures of the animals were made up of these three sections that reflected both the plants and animals from these regions. We could see lions, tigers, zebras, African hippos, blue wildebeests, bears and many other animals that I forgot the name of even though the guide in the bus kept a lively commentary to update us about what we were witnessing.
The slow 30-minute loop, brought us really close to many of the park's extensive wildlife collection. There is also a night safari ride for those who want to tour at night, but I wonder if they would be able to see as much at night.
The trip to the park was rounded up with a thrilling ride on elephant back through wild terrain that got me giggling and yelling at the same time, in both excitement and fright. The full-day safari experience in Bali is thrilling, unforgettable and exhausting at the same time. There were other shows and sections that we didn't go to and to really enjoy the place, if you are a wildlife enthusiast, a two-day trip is recommended.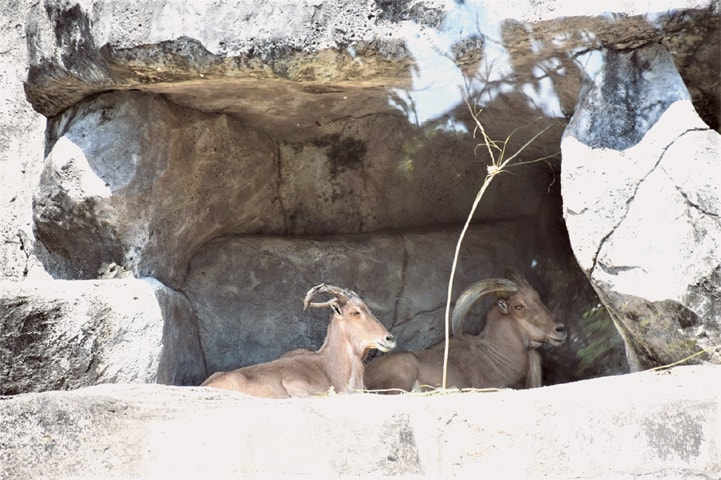 The park boasts world-class features and facilities, with restaurants and even lodges for those interested in staying overnight and waking up with wildlife outside the window. Souvenir shops and photo booths offer a lot to immortalise your visit and take back some memories of the wild encounters.
This safari in Bali was an experience to remember.
Published in Dawn, Young World, January 12th, 2019