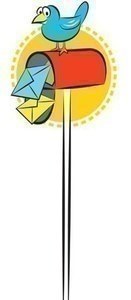 New Year's — a time for change
This is with reference to the article "New Year's — a time for change" by Arif Iftikhar (YW, December 29, 2018) I liked the article very much as it inspired me a lot.
In this article, the writer pointed out many important things but the suggestion of limiting internet and screen usage is the need of the time.
Youngsters today don't know the importance of time, most of them are busy in their online social life so much that they have forgotten the true value of each passing moment.
Time waits for no one, it is better to value life and time.
I would like to suggest to all the readers to value time; once gone it will never come back. Apart from that, I would like to appreciate YW team for publishing unique and good articles.
These articles provide us with the opportunity to learn new things and bring good changes in our life.
Samiya Khan,
Karachi
II
The article "New Year's a time for change" by Arif Iftikhar was very nicely written and every point inspired me to be more positive for this New Year.
We should pledge to help others, and do our part in creating a positive society.
Mahganj Habib,
Kech
Spread your wings
To fly you need wings and to have those wings you need education, because education is like a pair of wings which will take you so high that no shadow of evil would catch you. Life is meaningless without the wings of education and the first step is to stop wasting time in idle activities. Use every minute in doing good to others.
Aliza Aijaz Bhatti,
Larkana
My dream city
I live in Karachi — the city of lights and tall buildings. Unfortunately, the city is facing unfathomable problems, including chaotic traffic, garbage lying everywhere, noise pollution and lack of trees to name a few. I wish this city to change into the city that I always dream of.
In my dream city, people will have the fear of Allah SWT; therefore, no one will dare to hurt others by any means. There will be no garbage on the streets. The city will have clean roads and lush green parks.
These are all petty issues that together we can solve and bring good changes in our city. I want to request all the readers to unite and make this city into a dream city for everyone.
Hunain Asim,
Karachi
Criticism
This is with reference to "Criticism'' written by Shumaila (YW, September 29). Indeed people don't think even a little bit when they criticise others. This lead to negativity and despair.
If we cannot applause someone, we should not criticise them either. Moreover, we should motivate others. If someone is doing something wrong, we should let him know in a positive way rather than criticising.
Sadaqat Ali,
Karak
Your earphones can be harming you
This is regarding the cover story "Your earphones can be harming you" by Kamal Ahmed Qureshi (YW, December 15). The article highlighted some of the key issues that we usually ignore while using the earphones, i.e. hearing the music loud and the quality of the ear buds.
While both are very important points to focus on, hygiene and cleanliness also need to be looked into when using earphones. We often use earphones of our siblings and friends; this can prove to be very hazardous as there are many tiny germs and bugs that can easily get into the inside of our ears, resulting in infections or other ear-related diseases. It is always better to use your own earphone and if you don't have one, restrain yourself from using those of others.
Misha Khan,
Islamabad
Reviews
I enjoy reading movie and book reviews in Young World as it tells me about what are the latest arrivals and then I can make up my mind to watch or read them too.
I have a suggestion that video game reviews should also be included in this magazine so that we can have an idea of which games to play and which are suitable for us. If an expert shares some tips and tricks about the video games then it will be very helpful for us to learn and play.
Maaz Iqbal,
Islamabad
Published in Dawn, Young World, January 5th, 2019