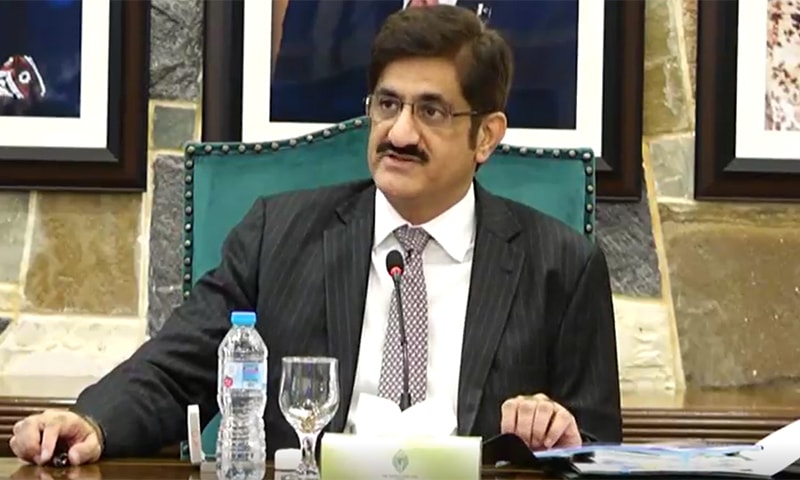 Sindh Chief Minister Murad Ali Shah, while chairing the 23rd session of the apex committee in Karachi, vowed to end the rampant street crime in the port city, for which he claimed legal reforms are being considered.
As part of amendments to the law, the chief minister said, the cases of streets crimes would be heard by special magistrates under Section 30 of the Code of Criminal Procedure (CRPC), adding that those convicted will be handed prison sentences ranging from three to seven years.
"We need to end the menace of street crime," CM Shah said, adding that all law enforcement agencies were working together on the issue.
The 23rd meeting of the apex committee was attended by Karachi corps commander, Sindh chief secretary, director general (DG) Rangers, Sindh inspector general of police and other officials.
Furthermore, the apex committee was apprised that Sindh Police and Rangers had conducted a security audit of the entire province. At this, CM Shah issued instructions to fix the weaknesses identified during the security audits.
The meeting was also informed that 62 buildings and other institutions in the province, previously named after Muttahida Qaumi Movement (MQM) founder Altaf Hussain, had been renamed.
During the meeting, the implementation of the decisions taken in the previous session were also reviewed.
While speaking to the media after the apex committee meeting, Sindh Chief Minister's Adviser on Information Murtaza Wahab said that a pilot project will be initiated in the Safe City project red zone.
He said that those who repeatedly commit crimes will be dealt with in a different way. "They are repeatedly given bail," he said adding that they would be stopped.
Wahab added that to improve the Safe City project, cyber crime will also be controlled and help will be taken from the Army. Safe City cameras will also be improved.