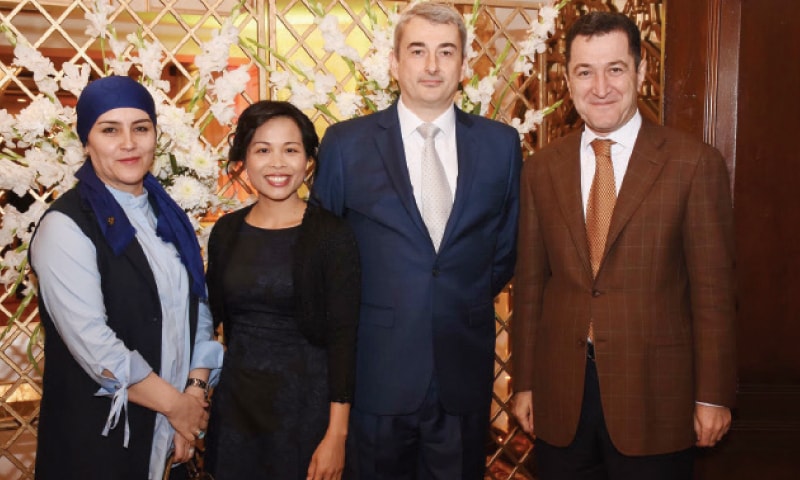 Ambassador Frederik Verheyden and his wife welcomed guests to mark the King's Day of Belgium in Marriott Hotel on November 15. The event was also attended by the trade commissioner of the embassy, Abid Hussain, and the honorary consul of Belgium in Karachi, Murtaza Hashwani.
A number of Belgian business people attended the event, including CEO of AWEX Pascale Delcomminette. They were making a stop-over in Islamabad after having spent time in Lahore and Karachi to strengthen trade relations between Belgium and Pakistan.
In their speeches, Ambassador Verheyden and the minister for national food security and research drew attention to the importance of increased trade.
Marriott's Crystal Ball Room was particularly beautifully decorated at the event, with the Belgian tricolour flag and banners in red, yellow and black, and large flower arrangements.
"The Belgian chocolates and sweets are unbeatable," said a group of Pakistani women, admitting that they had forgotten about wait-watch that evening.
"Besides, I have heard that there are health benefits for chocolate, too, especially dark chocolate. It makes you happy and you eat less," a woman claimed.
Published in Dawn, November 19th, 2018