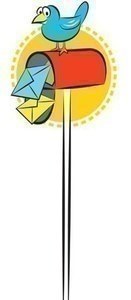 Power of books
Books offer the best motivation and guidance for us. Books are our best friends that are always with us. Books give us knowledge and make us better in many ways. Books can also make our future bright. Without books, we are nothing but empty minds.
By reading books, our writing and reading skills improve. We can get more ideas and information about the world with their help.
Books help to bring to us ideas and knowledge from the best and most knowledgeable people in the world, it gives us a glimpse of what is in their mind. So, I request everyone to read more books.
Alia Nazeer,
Karachi
Humanities and social sciences
This is with reference to the article "Discovering humanities and social sciences" by Ambreen Arshad (YW, November 3). Firstly, I really appreciate the writer for such an informative article that provided significant information to students about the different career paths available. I hope to see more articles like that.
Secondly, it is a fact that most students face confusion with regard to choosing subjects and ultimately they end up selecting the wrong subjects.
However, the writer introduced two fields that students can explore. For anyone who is confused about selecting subjects, the article can be a great help.
Mahganj Habib,
Delta, Kech
Underage drivers
It is sad that underage driving and riding is very common in many parts of the country, particularly Balochistan. Here anyone who knows driving or riding, they start doing it unsupervised. In some cases children who are not even teenagers are seen driving. This often results in accidents.
So, this is my request to the government of Balochistan to take measures to stop underage riders from taking the law in their hands.
Muneeb Maqsood,
Turbat
You can change the world
Every single person has the power to change the world, but to change the world is not easy. Firstly, you need to change yourself by practically doing what you are advocating.
Some people discourage and misguide you by saying that you are just a drop in the bucket so you cannot do anything. Remember, when this one drop falls into the bucket, it changes the position of each drop already present in it.
You can attract the world by doing something new. That will be the time to change the world.
M. Mubashir,
Mianwali
Published in Dawn, Young World, November 17th, 2018