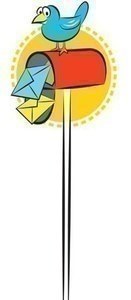 My best friend, my diary
This is regarding the article "My best friend, my diary" by Arishba Khan (YW, September 23).
The writer was right that a diary is like a friend who knows everything and keeps all our secrets. Whenever we want, we can share our happiness and sorrows with it.
Besides this, a diary is the best way to recall our past experiences. A diary also enables people to keep track of their self-development and growth through reading the older entries in it and comparing it with their current state of mind.
I totally agree with the statement that, "A day written in a diary is a day saved from wasting!"
Partab Rai,
Mithi
What is a school for?
Most students spend 16 years in going to school and college, but they still do not know the real essence of education.
The word education has come from the Latin word 'educe', meaning 'to bring out'. The system has failed in bringing out the skills and qualities in students. Every student is given the same treatment in schools, despite knowing that everyone has different qualities. Imagine a doctor giving the same prescription to every patient, the result would simply be tragic.
Teaching every student the same thing and cramming information in their heads have made them bulimic. It is not digestible for students and makes them forget what was taught once the exam or academic year is over.
Technology should be used to teach students so that the lectures do not become monotonous to them. Students should be encouraged to pursue and polish the qualities they are good at. For instance, if one is good in a form of art, the school should encourage this and give the student a platform to practice and display their talent.
Schools should not be a boring place, instead it should bringing out the best qualities in students and make them capable of living better lives.
Idrees Ismail,
Hunza
Live for yourself
Living in this society has become very difficult. Jealousy, anger and fighting have became very common, nobody wants you to become successful and we have no time for our family. So, don't live for society, live for yourself!
M. Abdullah Nizamani,
Hyderabad
Published in Dawn, Young World, November 3rd, 2018