October 21, 2018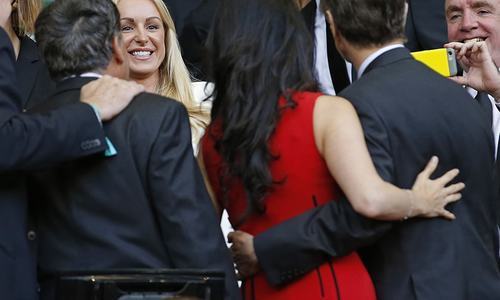 NEW YORK: This year was touted as the year of women in politics in the United States, but in the business world, female bosses remain few and far between.
And some warn the situation is unlikely to improve with men unwilling to play the role of mentor to younger female colleagues in the era of the #MeToo movement, which has heightened awareness of sexual abuse and inappropriate behaviour in the workplace.
The departure in September of India's Indra Nooyi as head of PepsiCo after more than a decade in the job has only reinforced a trend that has been growing for the past two years: the decline in the number of women CEOs even as debate about the need for equality in the workplace rages, and amid increasing calls for women to break through the "glass ceiling." Recently, a number of prominent women have left their posts as company heads, including Denise Morrison of Campbell Soup, Margo Georgiadis of Mattel, Sherilyn McCoy of Avon, Meg Whitman of Hewlett-Packard, Ursula Burns of Xerox, and Ellen Kullman of Dupont.
All of them have been replaced by men, a blow for diversity since fewer than five per cent of leaders of the S&P 500 largest enterprises are now women, down from 5.4pc in 2017.
Published in Dawn, October 21st , 2018