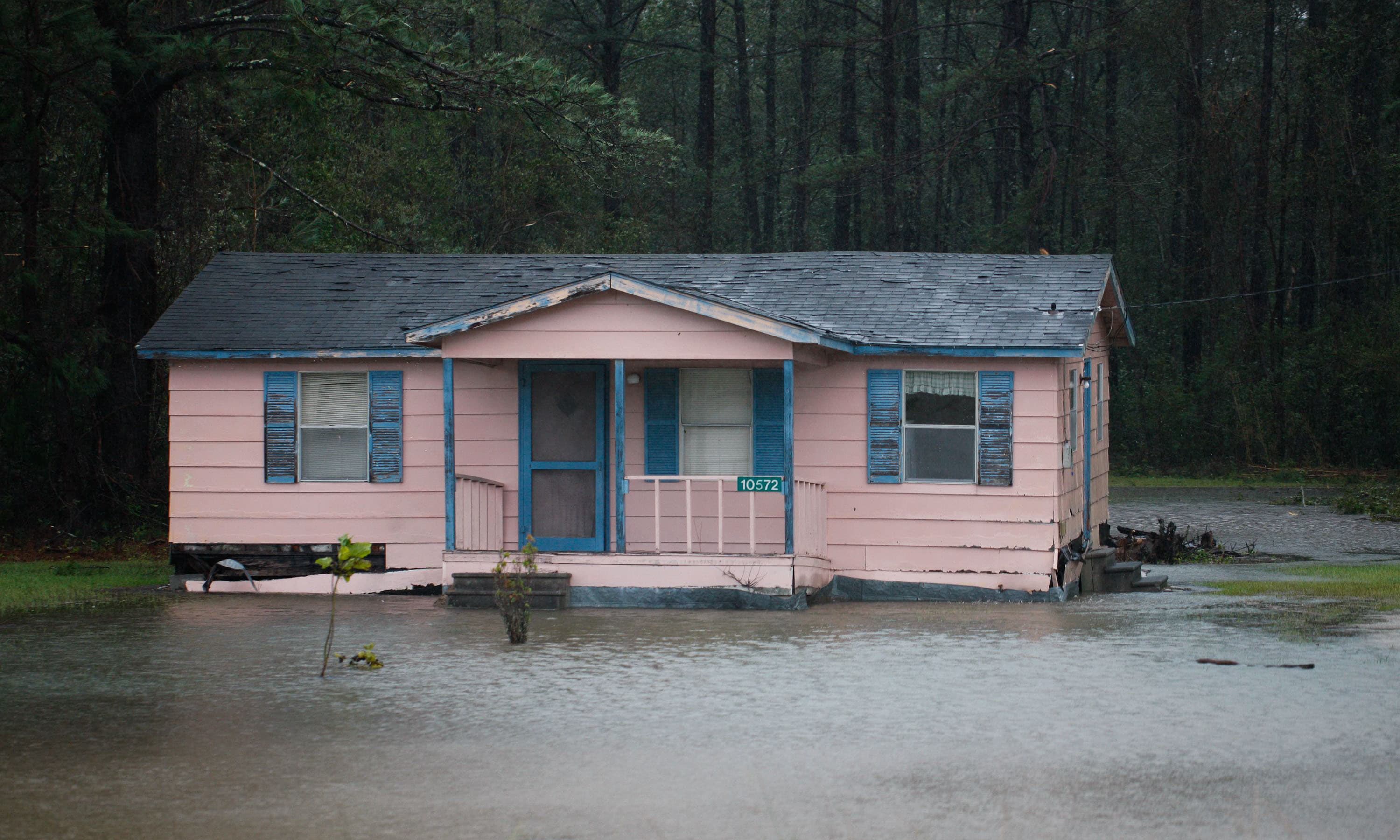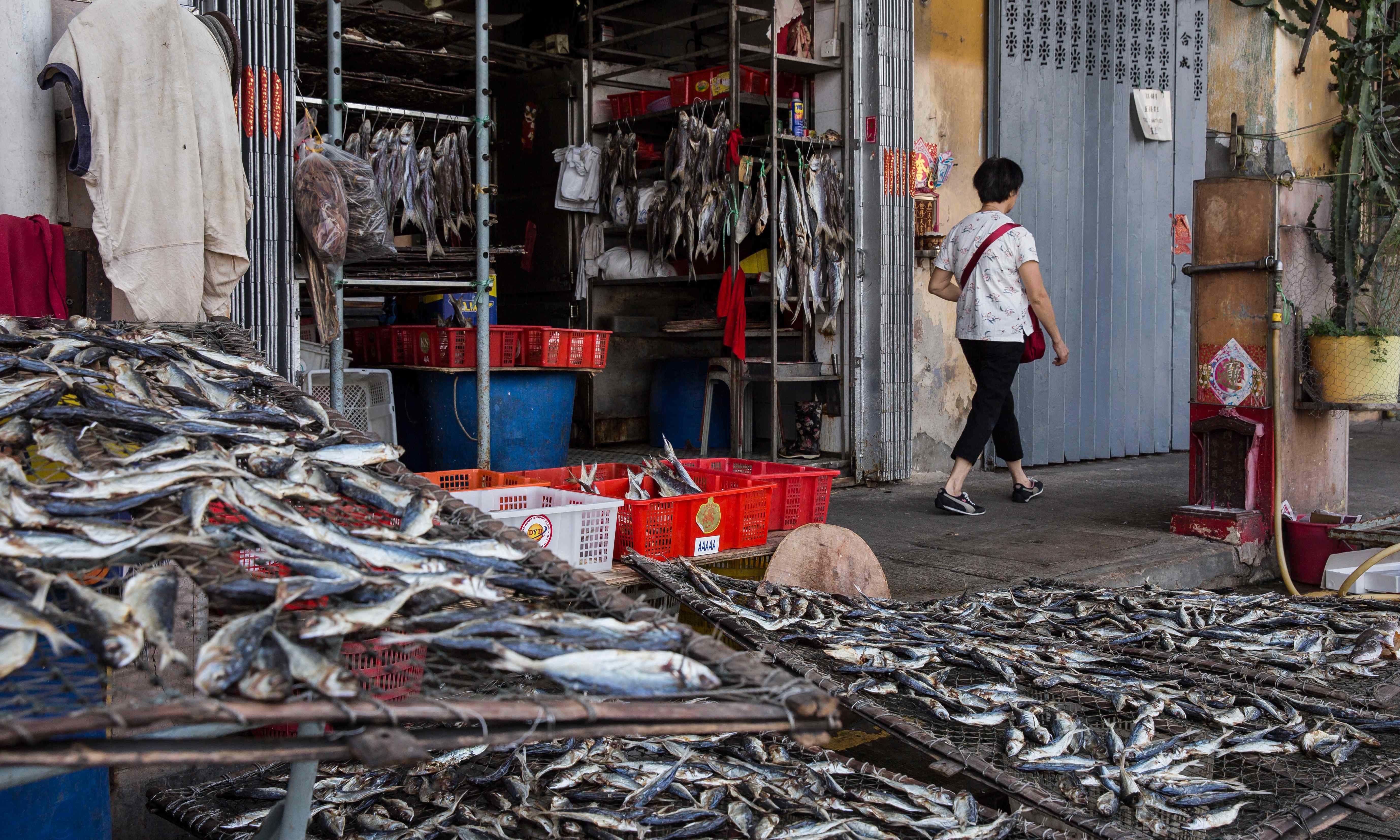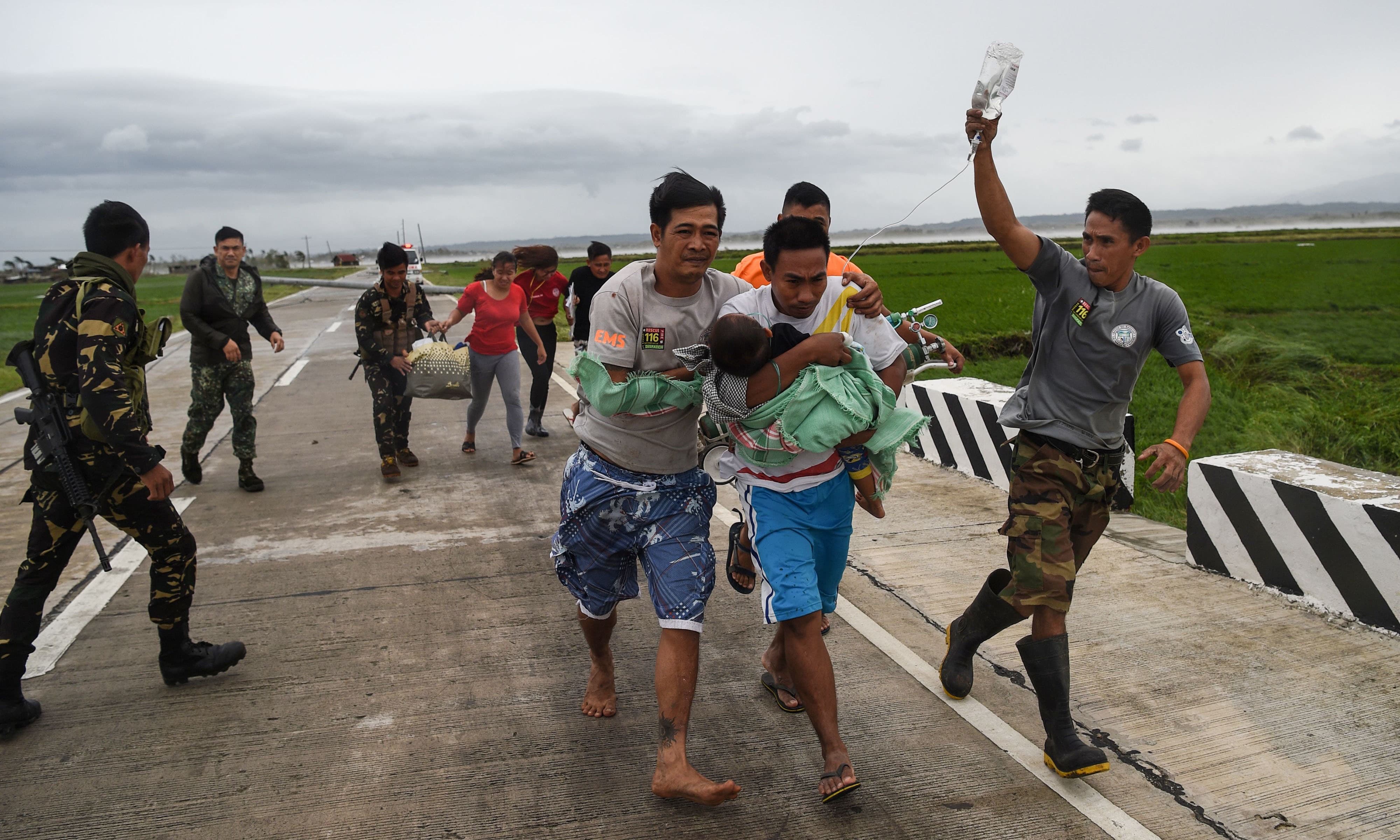 Extreme weather conditions in the United States and Philippines have resulted in multiple deaths in the two countries as authorities brace for catastrophe.
Multiple deaths were reported in North and South Carolina after tropical storm Florence made landfall, while at least three were killed by Typhoon Mangkhut in the northern Philippines.
Tropical storm in the Carolinas causes multiple deaths and destruction
Tropical storm Florence caused "catastrophic" flooding in the Carolinas on Saturday even as it began to weaken, resulting in multiple deaths, including a woman and her baby killed when a tree fell on their house.
Four deaths were confirmed by officials as American media reported another, and the storm has wreaked havoc in the Carolinas, lashing the United States states with torrential rain and causing rivers to burst their banks.
"Florence slowly weakening just inland over eastern South Carolina but causing catastrophic flooding over North and South Carolina," the National Hurricane Centre (NHC) said early on Saturday morning, after downgrading it from a hurricane to a tropical storm the previous day.
North Carolina Governor Roy Cooper had said that "several more days of rain" were expected, describing the amount of rainfall from the hurricane as a "1,000-year event."
"Into next week our rivers are going to continue to rise and there will be more significant flooding," Cooper said.
There had been three confirmed deaths from the storm and several others were being investigated to determine if they were storm-related, he said.
The mother and her baby were killed in New Hanover County when a tree fell on their house, the governor said, while confirming another death in Lenoir County.
Local authorities reported a death in Pender County when downed trees prevented emergency units from reaching a woman with a medical condition. Local media said she had suffered a heart attack.
US media later said a second man in Lenoir County died after heavy winds knocked him down as he tried to check on his dogs.
"This storm is going to continue its violent grind across our state for days," Cooper said.
More than 760,000 customers in North Carolina were without power and 21,000 people were being housed in 157 shelters across the state.
The White House said President Donald Trump was to visit hurricane-hit areas next week "once it is determined his travel will not disrupt any rescue or recovery efforts."
"Great job Federal Emergency Management Agency (FEMA), First Responders and Law Enforcement - not easy, very dangerous, tremendous talent. America is proud of you," Trump tweeted on Friday, referring to the Federal Emergency Management Agency, which responds to disasters in the United States.
'WE ARE COMING TO GET YOU'
As of 5am (0900 GMT), maximum sustained winds had weakened to near 50 miles (80 kilometres) per hour, but the NHC warned residents of dangerous storm surges and "catastrophic flash flooding."
"Flash flooding will be extreme and flood waters will come up quickly and seemingly out of nowhere," the governor said earlier.
"We're deeply concerned for whole communities which could be wiped away."
Some of the worst flooding was in New Bern, a town of 30,000 in North Carolina at the confluence of the Trent and Neuse rivers, where hundreds of people needed to be rescued after becoming trapped in their homes by a storm surge of up to 10 feet (three metres).
"We are coming to get you. You may need to move up to the second story, or to your attic, but we are coming to get you," the authorities in New Bern said on Twitter.
There have been "several hundred" rescue operations, Governor Cooper said.
Besides federal and state emergency crews, rescuers were being helped by volunteers from the "Cajun Navy" who also turned up in Houston during Hurricane Harvey to carry out water rescues.
Hurricane Florence made landfall as a Category 1 storm in Wrightsville Beach, North Carolina, after stalking the Carolina coast for days.
The NHC said Florence had the potential to dump historic amounts of rain on North and South Carolina, as much as 40 inches (one metre) in some places.
Tornadoes are also a threat, with the NHC saying that "a few tornadoes are possible in southeastern North Carolina and northeastern South Carolina."
Downed trees and power lines
In Wilmington, near where the eye of the storm touched down, trees and power lines were felled and many windows were broken. The streets were mostly deserted and some were blocked by fallen trees. The city awoke Friday to the sound of exploding electrical transformers with strong gusts of wind throwing street signs and other debris as well as water in all directions.
Mason Tarr said he spent the night at a friend's house but didn't sleep well.
"Our house is on high ground so we're not worried about the flooding," he said. "But there are a lot of big trees around so we preferred to spend the night at a friend's to be sure."
"We're out of power so we spent the first few hours of the day playing board games with candles."
About 1.7 million people in North Carolina, South Carolina and Virginia are under voluntary or mandatory evacuation orders, and millions of others live in areas likely to be affected by the storm.
Typhoon Mangkhut hits nothern Phillipines, south China braces for storm
Typhoon Mangkhut lashed the northern Philippines with powerful winds and heavy rain that set off landslides and destroyed homes on Saturday, leaving at least three people dead and six missing, as southern China braced for the powerful storm.
The most powerful typhoon to hit the disaster-prone Philippines this year slammed ashore before dawn in Cagayan province on the northeastern tip of Luzon island, a breadbasket that is also a region of flood-prone rice plains and mountain provinces with a history of deadly landslides.
China and the Philippines agreed to postpone a visit by Chinese Foreign Minister Wang Yi that was to start on Sunday due to the onslaught, which caused nearly 150 flights, a third of them international, to be canceled and halted sea travel.
At least three people died and six others were missing in the mountain city of Baguio after ferocious winds and rain destroyed several houses and set off landslides, which also blocked roads to the popular vacation destination, said the city's mayor, Mauricio Domogan.
Authorities were verifying the drownings of three people, including two children who reportedly died as the typhoon approached. They were also checking to see what happened to about 70 men who reportedly returned to their coastal village in Cagayan to check on their homes as the typhoon drew closer on Friday, sparking concerns over possible storm surges.
Mangkhut's sustained winds weakened to 170 kilometres (105 miles) per hour with gusts of up to 260 kph (161 mph) after it sliced northwestward across Luzon then blew out to the South China Sea, aiming at southern China and Hong Kong, where residents braced for the worst.
With the weather easing, officials warned there was lingering danger.
"It's still a life and death situation," Defense Secretary Delfin Lorenzana said by phone, citing past drownings in swollen rivers in mountain provinces after storms have passed.
Storm warnings remained hoisted in 10 northern provinces, including Cagayan, which could still be lashed by devastating winds, forecasters said. Thousands of people in the typhoon's path had been evacuated.
At daybreak in Cagayan's capital, Tuguegarao, Associated Press journalists saw a severely damaged public market, its roof ripped apart and wooden stalls and tarpaulin canopies in disarray. Outside a popular shopping mall, debris was scattered everywhere and government workers cleared roads of fallen trees. Many stores and houses were damaged but most residents remained indoors as occasional gusts sent small pieces of tin sheets and other debris flying dangerously.
The Tuguegarao airport terminal was badly damaged, its roof and glass windows shattered by strong winds, which also sent chairs, tables and papers flipping about inside, Lorenzana said.
The typhoon struck at the start of the rice and corn harvesting season in Cagayan, a major agricultural producer, prompting farmers to scramble to save what they could of their crops, Cagayan Gov. Manuel Mamba said.
A government damage assessment was underway except in areas still being battered by winds and rain. Two air force C-130 cargo planes and 10 helicopters were on standby in Manila to help transport rescuers and aid supplies.
More than 5 million people were at risk from the storm, which the Hawaii-based Joint Typhoon Warning Centre downgraded from a super typhoon. Mangkhut, however, was still punching powerful winds and gusts equivalent to a Category 4 Atlantic hurricane.
In Hong Kong, Security Minister John Lee Ka-chiu urged residents to prepare for the worst as the storm barreled toward the southern Chinese city.
Cathay Pacific said all of its flights would be canceled between 230 am local time on Sunday and 4 am Monday.
"Because Mangkhut will bring winds and rains of extraordinary speeds, scope and severity, our preparation and response efforts will be greater than in the past," Lee told a briefing on Friday.
"Each department must have a sense of crisis, make a comprehensive assessment and plan, and prepare for the worst."
In nearby Fujian province in China, 51,000 people were evacuated from fishing boats and around 11,000 vessels returned to port on Saturday morning.
China's National Meteorological Centre issued an alert saying Mangkhut would make landfall somewhere on the coast in Guangdong province on Sunday afternoon or night, packing strong winds and heavy rain.
Ferry services in the Qiongzhou Strait in southern China were halted on Saturday and helicopters and tugboats dispatched to Guangdong to transfer offshore workers to safety and warn ships about the typhoon, the state-run Xinhua News Agency reported.
Mangkhut, the Thai word for mangosteen fruit, is the 15th storm this year to batter the Philippines, which is hit by about 20 a year and is considered one of the world's most disaster-prone countries.
In 2013, Typhoon Haiyan left more than 7,300 people dead or missing, flattened villages, swept ships inland and displaced more than 5 million in the central Philippines.