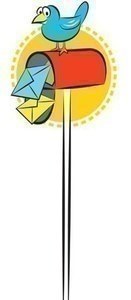 Let's paint Pakistan green
This is in reference to the story "Let's paint Pakistan green" by Yasmin Ilahi (YW, August 25).
Yes, let's make a vow to paint Pakistan green! Deforestation is a major cause of the rising temperatures in our homeland.
You all must have learned in your science classes how trees absorb carbon dioxide from the air and give out oxygen, which is essential for our survival.
Increasing greenery and forests is one of the most important steps suggested by experts.
We can put in efforts, big or small, to make a difference.
Best wishes for a greener and better Pakistan!
Mohinta,
Sukkur
Learning to accept it
This is with reference to the story "Learning to accept it" by Iqra Aslam Memon (YW, April 21). The article explained the fact that you should not be afraid to do something just because you are scared of what people will say.
People will judge you no matter what. And whenever you go through any problem, inform your parents so that they may find a solution for it.
Hussain Bux,
Shahdadkot
Life is like mathematics
This is regarding the article "Life is like mathematics" by Jahanzaib Brohi (YW, August 11, 2018). I really liked the definition of life by the writer.
I have another point of view about life, I consider it like a game. Our success in life depends on how we play it, fairly or unfairly.
Some players seem stronger than us, but they lose early. We think they will last till the end of the game, which we call life, but no one knows when fate will change.
We think other players are the strength of our game and our life, and it's of no interest to play this game without them.
If they lose the game, we may want to quit;
and when they leave us, we may get hurt for a while but the game never stops. Life keeps on going.
So, never wait for someone to be the driver of your life. Be your own driver and live a lovely life.
Kashaf Khurram,
Multan
The magic flower
This is regarding the interesting story
"The magic flower"
by Zara Ahmed (YW, August 18). The story is written in an interesting manner.
The story gives us a beautiful message that we must remain happy with whatever we have. If we possess greed for more wealth and luxuries in life, we will be ridden with anxiety since "greed is a curse".
Vishal Kumar Joyo,
Tando Jam
Published in Dawn, Young World, September 15th, 2018