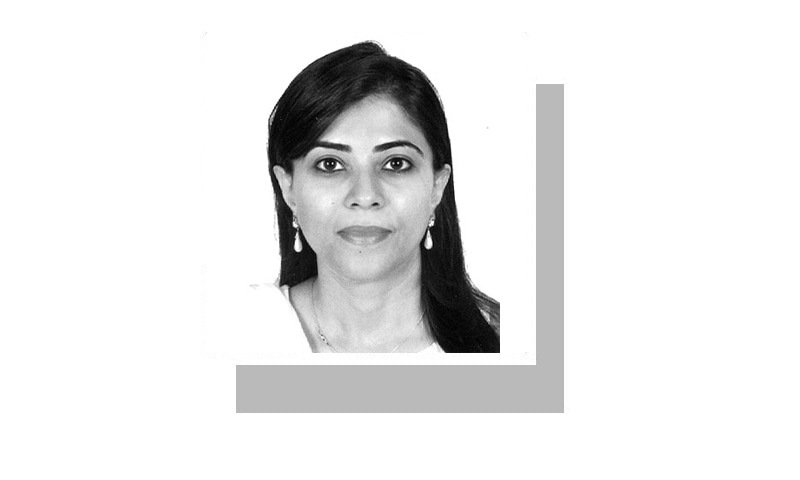 The PTI knights have been nominated to sit around the table — in the federation and beyond.
Most of the 'nominations' were a surprise despite 'Naya Pakistan' having been in the making for quite some time now. This, of course, is not specific to the PTI as rarely do opposition parties encourage individual parliamentarians to hone their skills with regard to specific issues. The PTI was no different. Except for Asad Umar's destination, once the party came into power, everybody else could just have landed anywhere.
But now that the knights have been seated at the table, what do they tell us about how Prime Minister Imran Khan plans to govern?
It is hard to avoid the conclusion that Imran Khan likes a centralised form of government.
It appears that Khan shares Mian Nawaz Sharif's distrust of politicians. But without a family to support him in the task of governance, he will not be able to run as tight a ship as Sharif did. The demands of an unwieldy coalition will also prevent too 'austere' a cabinet.
No wonder then that six of the appointments went to allies such as Fehmida Mirza from the GDA and Khalid Maqbool Siddiqui from the MQM. But perhaps this was an unusual occasion for the MQM when it managed to once again seat itself at the table, though without securing ports and shipping, a portfolio that has long been the pound of flesh it demands. Indeed, it seems as if most allies were given ministries but few with any real power. Mirza has been given the interprovincial coordination portfolio while the PML-Q's Tariq Bashir Cheema has secured states and frontier region (at a time when Fata has been merged with KP). Zubaida Jalal has been given defence production. Perhaps, Farogh Naseem was the luckiest for having gotten the high-profile law ministry (Babar Awan must be heartbroken).
But the heartburn could not be limited to the allies. Khan appears to have been equally stingy with his own party — apart from the petroleum and finance ministries, few portfolios of consequence have been handed over. Two PTI stalwarts — Amir Kiyani and Shafqat Mehmood — were given health and education, which are basically provincial subjects, while human rights, which appears to have been carved out especially for Shireen Mazari, was not high on the PTI agenda before the elections.
Sheikh Rashid was perhaps luckier with the railways (which can help in doling out jobs if a minister is so inclined) but considering that he was rumoured to be keen on the interior, perhaps this too was more of a sop. (Such rumours abound for Shah Mehmood Qureshi and his ministry too.)
Indeed, it is the interior portfolio which reveals Imran Khan's wariness of politicians. With his agenda of pursuing corruption, the interior is a key ministry but he has decided to keep it himself. He announced that he did so because he knew he could withstand the pressure to influence the process of accountability. What he left unsaid was that he didn't think there was anyone in his parliamentary party who could remain impervious to such pressure.
The reform agenda, another important part of the PTI agenda, has been handed over to unelected advisers, while the politicians have been kept away.
So, it's hard to avoid the conclusion that Khan likes a centralised form of governance in which not too much power is handed over to politicians who in popular conception tend to mismanage affairs and money. Perhaps this is also why directly elected parliamentarians that Khan feels obliged to accommodate are being made governors and presidents.
But this hold true only for the centre, where he is in charge directly. In Punjab, where the prime minister doesn't have a right-hand man, the aim has been to put together a strong cabinet with multiple founts of power.
The commentators too are enamoured of the model of a centralised form of government because this allowed Shahbaz Sharif to succeed. So, a new government with a far from dynamic and strong person at the helm has only led to horror at the uninspiring choice. But perhaps this was the plan.
Perhaps the PTI chief doesn't want a second Shahbaz Sharif.
In other words, Khan wants a weak chief minister with a strong cabinet who will look to Islamabad for guidance. Enter Usman Buzdar, whom the new prime minister has assured the media is not corrupt. According to a columnist who was present at the recent interaction between the prime minister and journalists, Khan explained that he chose Buzdar because he was among the few politicians who asked for nothing in exchange when he joined the PTI.
Already the diffused power in Punjab is at display. Aleem Khan, who has been a generous and willing supporter, but was 'NABzada', has been made a senior minister and given local bodies. The PML-Q, too, has a key role in Punjab because it's not just Pervez Elahi who has been given the speakership; a very recent induction from his party (Raja Basharat) has been made law minister in Punjab, as he was in 2002.
Monday's papers provided a small glimpse of the roles the chief minister and the senior minister will play. While the chief minister was quoted as having spoken about clearing encroachments (surely an administrative job for local authorities), Aleem Khan has been put in charge of 'steering' the 100-day agenda. In a meeting he chaired, he said that every two weeks a progress report would be submitted to the chief minister and prime minister and that this report would include health, education, water, labour and women empowerment. Enough said.
Let's see if this model of centralised and fragmented power works. The new government has to be given some time to put its theories into practice before we can pass judgement.
But in the meantime, can the powerful prime minister at least check out the statements (past and present) of his new information minister in Punjab? This face of 'Naya Pakistan' is unpalatable to say the least, the halfhearted defence by the federal information minister notwithstanding. Fawad Chaudhry should have stuck to calculating helicopter fuel expenses rather than explaining what a good soul his provincial counterpart was.
The writer is a journalist.
Published in Dawn, September 4th, 2018