Six polling officers were arrested on Saturday after they were found to have allegedly tampered with postal ballot papers in PS-80 Sehwan.
Caretaker Sindh Chief Minister Fazlur Rehman took notice of the matter and sought a report from Jamshoro Deputy Commissioner Shazia Abbasi and SSP Bashir Brohi.
Meanwhile, Jamshoro District Returning Officer Jahangir Ahmed Dayo submitted a report to the provincial election commissioner in which he stated: "It has been brought to my notice..that a video has become viral...envelopes of Postal Ballot Papers and some Postal Ballots have been found lying on the table of Taluka Education Officer Sehwan Qurban [sic] Memon ARO making the process of Postal Ballots suspicious and is in violation of oath of his office of ARO, being election official."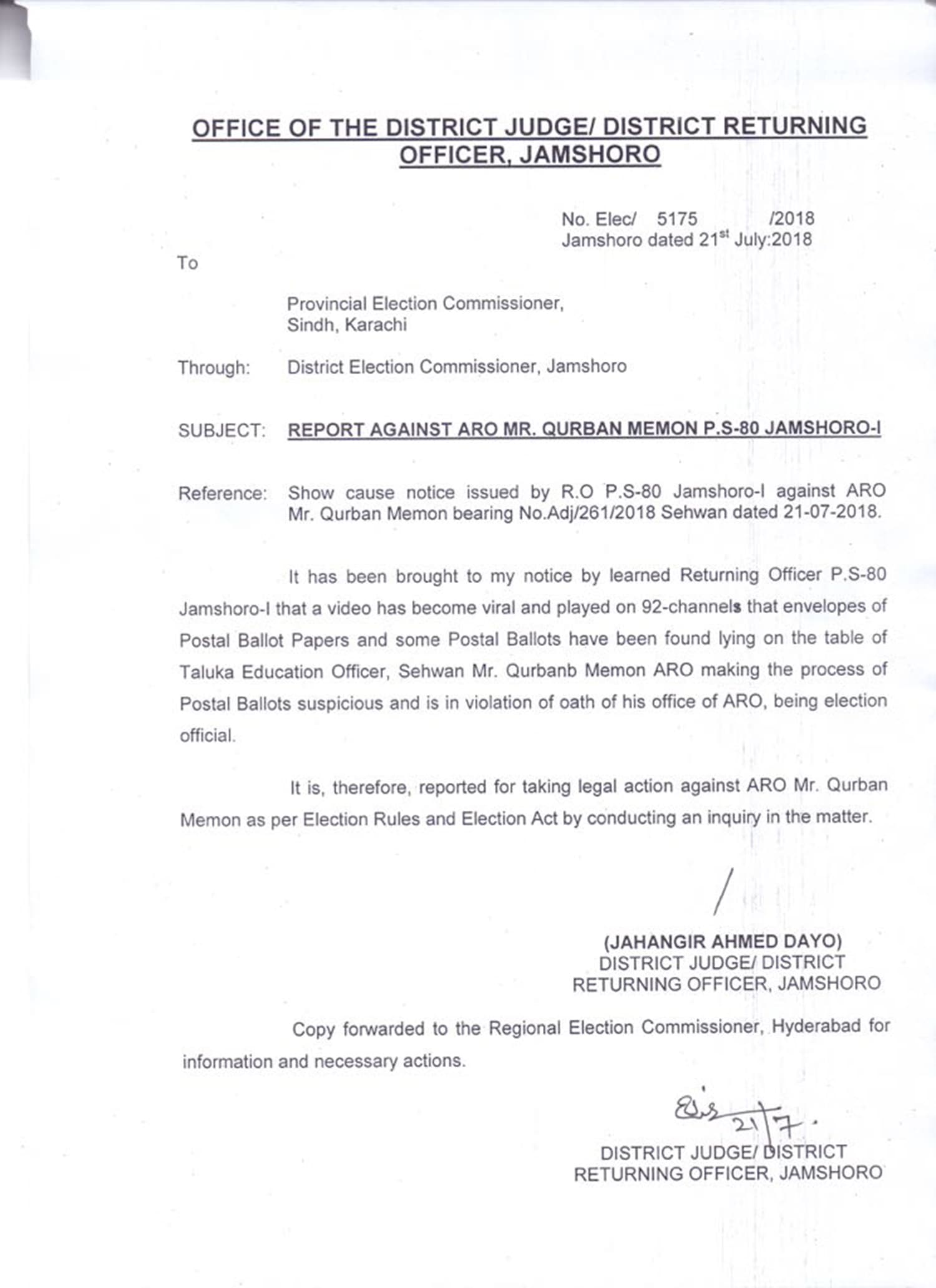 According to Rasheed Channa, the CM's spokesperson, SSP Brohi arrested the following officers found involved in the tampering:
Qurban Ali Memon, ARO/TEO
Muhammad Sualeh, Assistant, TEO office
Abid Ali, Senior Clerk, TEO office
Muhammad Aslam, Junior Clerk, TEO office
Ghulam Mustafa Solangi, primary school teacher and union member
Abdul Aziz Rahopoto, primary school teacher and union member
Also read: HRCP pessimistic about free, fair election
Channa while speaking to Dawn said that the police have launched an investigation into the incident.
He said that the Sindh chief minister has sought a report from DC Abbasi and SSP Brohi by Monday.