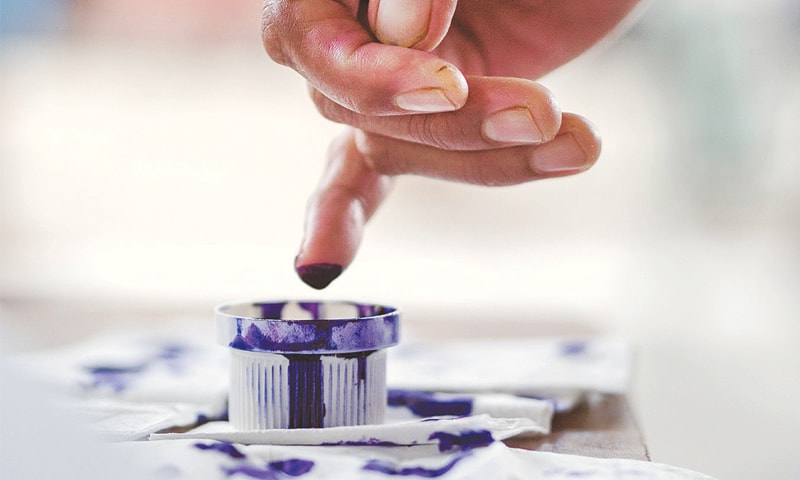 THE results of the June 30, 2018 simultaneous regional elections infer circumstances that confirm and corroborate the new era of local politics in Indonesia. Further, political pundits argue the results of the quick counts may have just reshaped existing political alignments that will affect next year's parliamentary and presidential elections.
So far, according to the General Election Commission (KPU), voter turnout in the 2018 regional elections reached 73 per cent, but this still can increase as voting at some regions has not been exercised. The Home Ministry Affairs targeted of national participation as high as 77.5 per cent.
Still, current voter turnout deserves appreciation as it implies higher political awareness among local constituents. As a pivotal parameter of democracy, voter turnout shows how local constituents and eligible voters perceive their entitlement of political rights and their understanding of their partial responsibility to elect leaders, whom they think can be agents to realise their aspirations.
Higher participation means growing political awareness. However, this is not necessarily balanced out with adequate political knowledge in deciding who the qualified local leaders are. Voters, particularly at remote and underdeveloped local jurisdictions, tend to cast their votes based on pragmatic considerations such as popularity and charisma, or other short-term incentives such as gifts or communal aid.
Voters are now provided with more ways to familiarise themselves with candidates. Not only through conventional campaigns, but also through political debates in which the public can scrutinise candidates' visions and political ideology. But to some degree the contents of the said political debates lack promotion of candidates' programmes and missions.
Likewise, political debates might only be relevant for politically knowledgeable voters, while information asymmetry and apathy still exist among less knowledgeable ones, which affects their voting behaviours. Thus, both the quality and accessibility of political debates in Indonesia will still have to be improved.
Candidacy and the elected sub-national leaders also suggest a rather interesting insight. According to the Home Ministry, 84.4 per cent out of 518 pairs of candidates were supported by a political party or a coalition of political parties, and the rest are independent candidates. The winning rate of these independent candidates is relatively low. Meanwhile, candidates who are backed up by political parties easily won the elections.
This does not automatically mean political machines deployed by political parties are the success factors behind every political contestation. Candidates for the governor's seats such as Ridwan Kamil for West Java, Ganjar Pranowo (Central Java), and Nurdin Abdullah (South Sulawesi) are examples who would still have arguably won the elections even without strong political party back-up, as they are widely known either as qualified politicians or technocrats.
Political parties are only vehicles to take candidates to the electoral stage, but their contribution for the winning candidates remains unscrutinised. That explains why major and dominant parties such as Golkar, the Indonesian Democratic Party of Struggle (PDIP), Gerindra and Democrat have admitted significant losses in a number of local elections, despite massive political resources.
Out with the old
Another positive trend in Indonesian local politics is that some political clans or political dynasties were temporarily stopped. The results of the latest regional elections show that candidates of political dynasties such as in South Sumatra, West Kalimantan, East Kalimantan, South Sulawesi, Southeast Sulawesi and North Maluku presumably lost.
Despite the probability of political clans to anchor or expand their powers may be high in local and national parliamentary elections, the loss of their candidates indicate demand for change; now local voters seek new leaders who are not associated with oligarchs or old leaders who were mostly the legacy of the authoritarian, predatory, and corrupt New Order regime.
This gives a chance for the emergence of young leaders and technocrats-alike to reign at the local level such as Emil Dardak, the former regent of Trenggalek, who ran with Khofifah Indarparawansa. The former minister and a leader from the women's wing of the largest Islamic organisation Nahdlatul Ulama won the election for East Java governor, according to quick counts.
This election also provides data on money politics. The Election Supervisory Agency (Bawaslu) recorded more than 40 reports across the country on money politics, which mostly came from South Sulawesi, North Sumatra, Lampung, West Java and Central Java. The reports were made by supporting political parties that claimed losses in the elections such as in Lampung gubernatorial election in southern Sumatra, and some reports were directly made by citizens.
The persisting phenomenon of money politics contrasts some studies on Indonesia's electoral processes that assert gradually declining correlation between money politics and winning elections. Voting behaviours are now complexly structured by more relevant factors such as backgrounds of candidates, their relations to community, as well as compelling programmes and visions.
According to some studies despite some continuing concerns, signs point to a positive direction regarding local elections and exertion of democracy.
Local elections are activities whereby constituents characterise themselves and how they want to be represented. With increasing participation and political awareness at the grass-roots level, local voters may be more politically knowledgeable and want to be engaged in political institutions.
We may be seeing the evolution of voting behaviours, specifically in selecting candidates based on qualification, voters constraining themselves from receiving short-term incentives such as money politics, and proactively taking part in controlling the entire political process. After all, such engagement will underpin accountability between leaders and the constituents.
On the other hand, from the perspective of national politics, the results of the last three local elections, especially in 2018, definitely convey alarming trends, including the ineffectiveness of political machines by political parties and polarisation of public preferences over qualified technocrats/politicians. Actors and political parties should accommodate these trends to help them form strategies and maneuver in the upcoming 2019 legislative and presidential elections.
—The Jakarta Post / Indonesia
Published in Dawn, July 18th, 2018