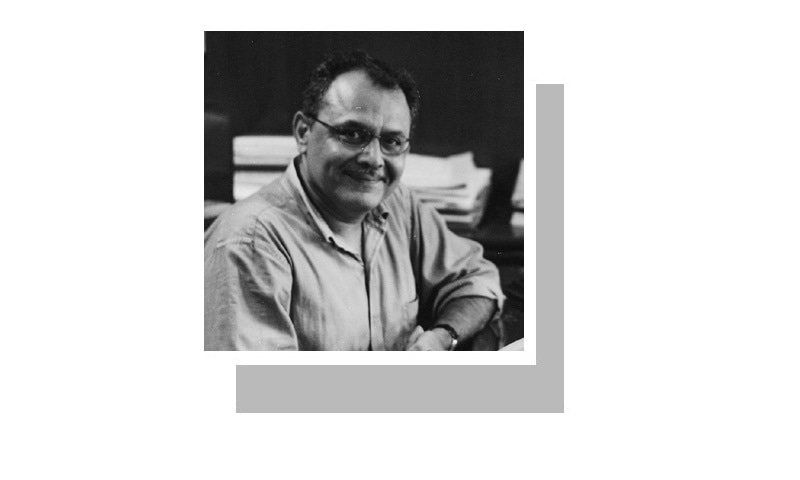 SPECULATION and wild guesses, and even wilder desires dressed in the dignified garb of analysis, abound but the brutal truth that will smack each one of us in the face is still four weeks away.
The major issue with a controlled and subjugated media is that its coverage is often seen as being bereft of credibility and authority. Admittedly, given the number of 24x7 'news' channels, and the brilliantly healthy vocal chords of the anchors and their panellists, the cacophony is deafening.
Pray tell, how much the wiser are you after becoming a virtual couch potato and allowing the remote control to become an extension of your hand? I'd say not a fraction more than when there was no 24x7 telly.
So, unless you have the facility of travelling across the length and breadth of the country and seeing things for yourself, making accurate predictions about the election outcome can be a hazardous exercise.
Of course, one can look at the pointers and the foremost is the vigour with which state institutions are chasing the 'corrupt' of one particular party to near-oblivion, while leaving similar, or frankly much more unsavoury, characters to thrive electorally — but only if they have made the right choice of party, aligned themselves with the chosen alliance or even merely agreed to assert their 'independent' status in their nomination forms.
One views the situation today with a sense of déjà vu. I am so reminded of the run-up to the 1988 elections, the polling day itself and then the aftermath as I cut my teeth as a political reporter in that period.
Who can forget the hurriedly crafted opposition alliance that was created overnight to counter the rising tide of support for the Benazir Bhutto-led PPP? Then there was a vicious campaign directed against her.
In 1988, provincial elections followed the national election by a few days. The vicious campaign went up several notches when the PPP took a large number of seats in the National Assembly and, as a result, the National Assembly count could not be mirrored in the Punjab Assembly.
Who can forget the hurriedly crafted opposition alliance that was created overnight to counter the rising tide of support for the Benazir Bhutto-led PPP?
Therefore, the Nawaz Sharif-led opposition captured the Punjab Assembly. In addition to this hostile provincial government, Benazir Bhutto was also forced to accept and vote for a president not of her choosing.
She was also asked to name to her cabinet some fine gentlemen but who were not her party men — a foreign minister and an adviser with the rank of a federal minister to manage the economy. But did all these compromises help BB thrive in office?
And more significantly, did all these machinations serve the country well? We all know the answer. If you ask me she was not acceptable even having 'listened' to the wise, wizened old men who were really in charge of the country.
I remember the election campaign before that where I was privileged enough to have had the facility (thanks to a cousin with a jeep as my low-budget Islamabad-based newspaper could hardly have afforded to finance such a trip) to travel across Sindh.
After several days of travelling almost 10 to 12 hours a day and talking to countless people in difference constituencies, on my return to Karachi I planned to write what I saw and heard in a series of some six reports.
However, after two, I got a call from my editor who told me the newspaper was unable to publish any more of my reports based on my journey as the IJI (the alliance cobbled together by the then ISI chief Hamid Gul) had lodged a strong protest.
"Their protest note asks if they will not win even six seats from Sindh as the newspaper reporter is suggesting," my editor told me. My response was: "They won't. You have to come and see the sentiment on the ground."
It was not just the IJI and, under their pressure, my editor who found my assessment wanting. Many journalists at the Karachi Press Club also accused me of having reflected my supposed 'soft corner' for BB in my reporting rather than the ground reality.
I took this criticism on the chin from people who had never stepped out of Karachi's municipal limits and also had to bear the professional humiliation of not having any more of my Sindh pieces published by an under-pressure editor.
The election results were my ultimate vindication. The PPP swept rural Sindh with all seats, but one, in its tally. The engineering may have partially failed but it gave rise to an awful political culture in the country that continues to inflict agony and uncertainty on us.
And yet we keep trying to reinvent the wheel when all we end up with is a square object that doesn't serve the purpose. All such exercises do is set us back by several years. One would say, yes, go on if the patriotic zeal and the wisdom that produces these antics are good for the country. But they definitely do more, much more, harm than any perceived good.
Also, I believe all these machinations are doomed to failure as people can see these games for what they are and then there is social media where attempts to control bloggers and those who tweet can be made but the platforms can't be dictated to.
As one of my favourite thinking people in the country, S. Akbar Zaidi, wrote in Dawn recently as he discussed the current state of play, against the backdrop of recent history: "Yet 2018 is not 1988 which followed a decade-long dark and vicious martial law, nor is it 1999 when an adventurous and ambitious general walked over weak democratic institutions and spaces. After a decade of democratisation, despite obvious setbacks, Pakistan's present is different from its past. For where there is power, which is often perceived to be unjust, there will always be resistance."
The writer is a former editor of Dawn.
Published in Dawn, June 30th, 2018