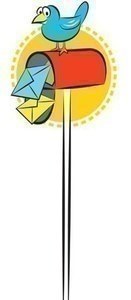 The peculiar box
This is regarding the cover story, "The peculiar box" by Aneeqa Naveed (YW, June 2). It was an awesome story which taught us a lesson that curiosity is the basic nature of every child, which usually leads them to discover new things. However, in the process of learning new things, they can land up in danger so they need the supervision and guidance of elders.
Hira Kiran,
Larkana
The wildlife
It deeply saddens me to see how wildlife is being treated in our country. Animals in almost every zoo are ill-treated, unlike their natural abode. We always keep complaining about the heat, but we do not give a thought about the animals in the zoo that do not have fans or air conditioners to keep them cool like we have.
They are not immune to the scorching heat because in the wild they have natural shelter and trees under which they can take rest.
It is our duty to provide them all that they need because we are keeping them for our amusement. I am sure that if animals could speak, their list of complaints and discomforts would never end. Animals deserve freedom, which is taken away from them when they are put in small concrete cages.
Certainly if it was within the animal's power they would have fought for their freedom. I hope that everyone pays heed to this issue and try to do what they can for animals too.
Zainab Jawad,
Karachi
Memories of my mother
This is regarding the article "Memories of my mother" (YW, May 12) by Arif Iftikhar. It was a very nice article. A mother is the best trainer of her child. She sacrifices her whole life for the sake of her children.
There are so many relations in this universe but the relationship with one's mother is superior to all. Her unconditional love and devotion are incomparable to everything else in this world.
Salar Hussain Junejo,
Sukkur
Make the vacation worthwhile
This is with reference to the cover story, "Make the vacation worthwhile" by Syeda Armeen Nasim (YW, May 26). It was truly an informative article, with best suggestions to utilise our summer break.
I would like to suggest to the YW team to introduce a section focussing on career counselling and college and subject selection for teens. It could have advice on how to select the best college, both according to the subjects and institutions' reputation, and what skills can be learnt there that will help students in their studies and life.
Mahnoor Amna,
Lahore
Published in Dawn, Young World, June 15th, 2018