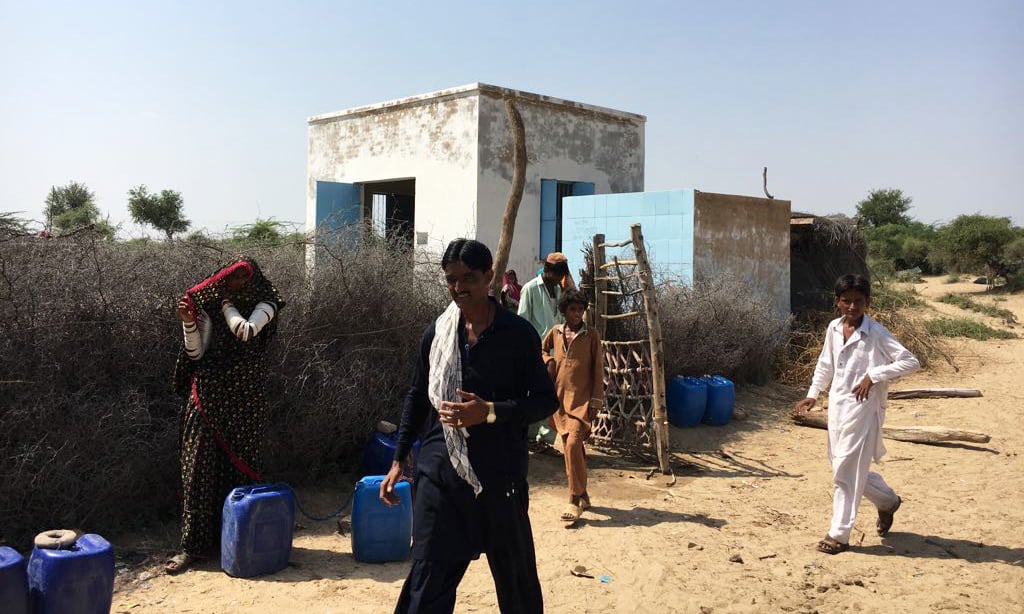 A private firm operating 513 Reverse Osmosis (RO) plants in Tharparkar on Monday warned of shutting them down by June 7 if its payments are not cleared, deepening the prevalent water crisis in the area.
A spokesperson of the firm told Dawn that it has not been paid by the Sindh government for the past 11 months and is facing severe financial constraints.
According to a report on the survey of 680 water schemes — submitted to the Supreme Court-mandated judicial commission on water quality in Sindh — the people of the desert region have only been left with the option of getting water from solar RO plants as 38 out of 81 water supply schemes are non-functional while the rest are facing an acute water shortage.
As a result, around 480 RO plants are providing the water to over 0.16 million people living in the region.
The survey was conducted by teams under the supervision of assistant commissioners of the seven talukas of Thar on the directions of Deputy Commissioner Dr Abdul Hafeez Siyal in compliance with the orders of the judicial commission.
The report, a copy of which is available with Dawn, says there are 81 water supply schemes meant to be provided with canal water but half of these are non-functional while others are facing acute water shortage mainly because of non-release of water in the only irrigation outlet of the district, Rand Minor.
There are 513 plants running under the Special Initiative Department which are run by the firm, while Sindh Coal Authority runs and maintains 68 plants. The survey teams found that 120 of these plants are out of order.
Small dams in the hilly areas of Nagarparkar, a major source of water, have already dried up, reducing their sources of water to wells and RO plants which are now also quickly drying up.
The spokesman of the firm, which was tasked with the installation of over 700 RO plants by the previous PPP government, informed Dawn that it has written several letters to concerned departments to resolve the issues but they have remained unresolved which is why the company is facing massive financial constraints.
He added that the company is unable to pay salaries to hundreds of its employees operating the plants.
The locals, while talking to Dawn, expressed their deep concern on the worsening water crisis and said that canal water has not been available for several months making them totally dependent on solar RO plants.
They also urged the government to take immediate steps to resolve the issue.