At least 60 mud-thatched houses were engulfed by fire in a village near Chachro town in Thar, Dawn reported on Saturday.
The fire, whose actual cause could not be ascertained immediately, broke out suddenly and engulfed the entire village within minutes, giving little time to villagers to rescue their cattle or salvage other valuables.
Qamar Din Rahimo, president of the Chachro town committee, claimed that the fire sparked due to a short circuit.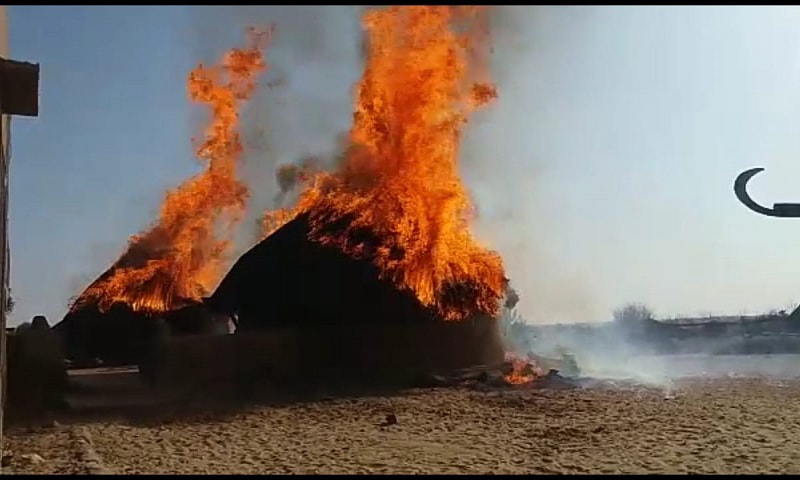 Residents said that they were forced to live outside in the extreme weather since their houses had been gutted by fire. The villagers also lamented the heavy losses they suffered due to the blaze, that had reduced their valuables, including grain and gold to ashes. At least 30 goats also perished in the inferno.
The residents condemned the authorities' alleged indifference and claimed that despite being informed, officials had not sent any firefighting teams to put out the blaze. They also demanded compensation for their losses.
Last year, a massive fire had des­tro­­­yed over 500 mud-thatched hou­ses and killed more than 200 livestock in Vakrio village, 30 kilometres from Islamkot.