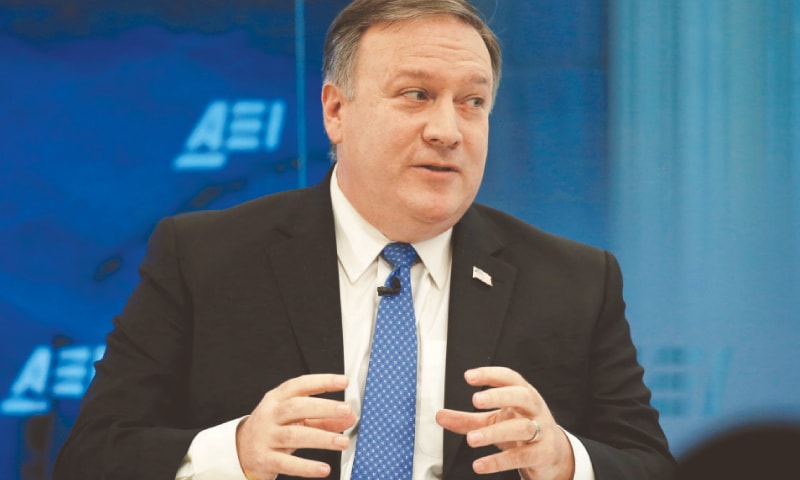 WASHINGTON: CIA Director Mike Pompeo has been questioned by the special counsel's office investigating alleged Russian meddling in the 2016 US presidential election and possible collusion with President Donald Trump's campaign, NBC News reported on Wednesday.
The report comes one day after the Justice Department said Special Counsel Robert Mueller's office questioned Attorney General Jeff Sessions last week, a significant step in an inquiry that has overshadowed Trump's first year in office.
Mueller's office also interviewed former FBI Director James Comey shortly after Trump fired Comey in May 2017, a person familiar with the matter has told Reuters. The firing led to Mueller's appointment to take over the FBI's Russia investigation.
Comey's dismissal is central to the question of whether Trump may have committed obstruction of justice related to the Russia investigation.
NBC, citing people familiar with the inquiry, did not say when the interview with Pompeo occurred but said one person familiar with the inquiry called him a "peripheral witnesses" to Comey's firing.
Representatives for the CIA said the US intelligence agency had no comment on NBC's report.
NBC also reported that former senior campaign aide and White House strategist Steve Bannon is expected to meet with Mueller's team by the end of January. Bannon had earlier reached an agreement to be interviewed by Mueller's investigators instead of appearing before a grand jury.
US intelligence agencies have concluded that Russia interfered in the 2016 campaign using hacking and propaganda to try to tilt the race in Trump's favour. Russia has denied it. Trump has denied any collusion with Russia, and has called the Mueller's investigation a "witch hunt." Discussions have been under way about the possibility of Mueller's team interviewing Trump, according to a person familiar with the talks. The Washington Post reported late on Tuesday that Mueller wants to interview Trump in coming weeks.
Published in Dawn, January 25th, 2018