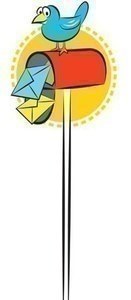 College canteen needed
Turbat Boys Degree College students are facing many problems. The college is underequipped in terms of eating facilities for students. There is only one canteen for the entire college, with about almost 3500 and 4000 students.
Students have only one hour to buy food from the canteen, so due to a large crowd there, obviously many boys are forced to stay hungry.
Hence, it is my humble request to the concerned authorities to please open more canteens at the Boys Degree College Turbat.
Noor Bakhsh,
Turbat
Why I read books
Some people ask me, "Why do you read books? What is the use?"
Well, I ask them in return: "Have you ever felt miserable, sad and depressed, thinking that you are a complete loser because you didn't achieve something? Have you sat all day crying when flashbacks of your past, which you do not want to remember, come back to you? Fear, anger and pain surging you in a chasm and no one understanding why you are crying like a loser?
In books, you find people in the same situation as you. You think books only have heroes, villains and there good always win, with happy ending? No! In books, you find much more. You find emotions, that you are not alone and there are people around the world who are in far worse situations. You find out that there is courage inside you, that you can be what you want to be if only you put your mind to it.
Remember, every story has a moral, only if you are able to find it. Everything happens for a reason and one day you will understand it, maybe the bad experiences were to make you stronger to pass this message of courage forward.
One day your life will flash before your eyes, make sure you see yourself as a courageous person, not a fearful one, scared of everything.
So this is my answer to why I read books — books make you learn that loyalty, friendship, love, family are above everything. Even if you have to sacrifice everything to save them, you should not hesitate. Hope you will learn and never stop reading books!
Zainab Batool Rizvi,
Karachi
Bring about positivity
I believe that everyone can do something good if they want to, all they need is motivation and encouragement. The youth of Pakistan has the passion to bring about changes for the betterment of society.
My message to you all is that just explore your skills and excel in the respective field of interest and stay positive. Make a change in your community as it's our duty to pay back to our society. So, let's destroy the negative thoughts and bring equality. Let's spread peace by painting with the brush of positivity.
Kashaf Khurram,
Multan
Published in Dawn, Young World, January 13th, 2018