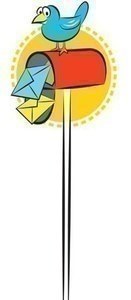 Remembering APS martyrs
On December 16, 2014, the entire nation of Pakistan was in pain when terrorists attacked Army Public School (APS), Peshawar, which killed 132 innocent children and 10 staff members.
The date December 16 is a very sad one in the history of Pakistan, first Pakistan lost East Pakistan in 1971, and then on the same date in 2014, Pakistan suffered a heavy blow in Peshawar.
It was really painful when mothers lost their children, friends lost friends, siblings were separated forever, and many were made orphans. The martyrs will remain in our hearts forever.
After the APS tragedy, the government announced to it would provide security to schools across Pakistan. Three years have passed, still no government or private school has received security, and instead they continue to receive threatening messages.
I request the concerned authorities to provide security to all schools and do not allow a tragedy like the APS attack to occur again.
Sana Jan,
Kech
Education is a girl's right too
This is with reference to story time "Education is a girl's right too" by Zeeshan Nasir (YW, November 2). This article was very important as it focused on the need of conservative people to think with an open minder.
People should know that both males and females have the right to education. Girls or women are not born for just cooking and household duties but for taking part in crafting the bright future of a country.
I enjoy reading Young World as it publishes such informative and well-informed articles and stories.
Umaima Waseeb,
Karachi
Study hacks
This is with reference to the article "Study hacks to ace your exams" by Talat Naz (YW, November 25).
The writer is correct in saying that we should keep our mobile phones away while studying. Further, it was rightly advised that we take breaks by playing any game or do any activity that we like, to refresh our mind.
Irfan Rasool Dashti and Aqeel Shah,
Sukkur
Congratulations Samar Khan
Congratulations to cyclist and athlete Samar Khan for becoming the first Pakistani woman to scale Africa's highest peak Mount Kilimanjaro, on bicycle.
She has done a great work for her country. Her effort needs to be appreciated and I request the government of Pakistan to give her some suitable award for her efforts. I wish her all the best.
Aqib H,
Turbat
Published in Dawn, Young World, December 16th, 2017