THE WEEK THAT WAS
Imam Zamin | TVOne, Monday 8.00pm
The beautiful OST — written by Sabir Zafar, composed by Sahir Ali Bagga and sung by Ayma Baig and Sahir — sets a romantic mood for a rather unusual story that tackles immigration, loneliness of senior family members and workplace harrassment. Shakeel is simply delightful in the role of an endearing senior who meets the Katrina Kaif-lookalike Seher Afzal, playing the angelic Haniya, in the park he frequents. A situation arises whereby he brings her home as a paying guest and an intriguing love triangle develops between her, his son and daughter-in-law (Noman Ijaz and Iffat Omar). On the other hand, Noor-ul-Hassan playing a horrid man who physically and verbally abuses his wife and daughters makes you absolutely hate him. A great cast and Zaifar Mairaj's absorbing screenplay definitely takes away those Monday blues.
Gumraah | Hum TV, Mon-Tue 9.10pm
Seriously? So now an off-beat American Beauty (1999)-inspired storyline will be presented as family drama genre? The screenplay by Malik Khudabaksh and Faisal Rehman looks rather dishy as daddy Sarmad who falls for his daughter Faryal's (the gorgeous Komal Aziz Khan) bubbly friend Huma played by young actor Hina Altaf (Zebu of Udaari). She is doing a fabulous job in the challenging role of a gold-digger opposite a seasoned actor such as Faisal Rehman. Complications arise as their relationship progresses and he eventually discovers that Huma's love is not for him but his wealth and status.
What to watch out for
Baaghi | Urdu1, Thursday 8.00pm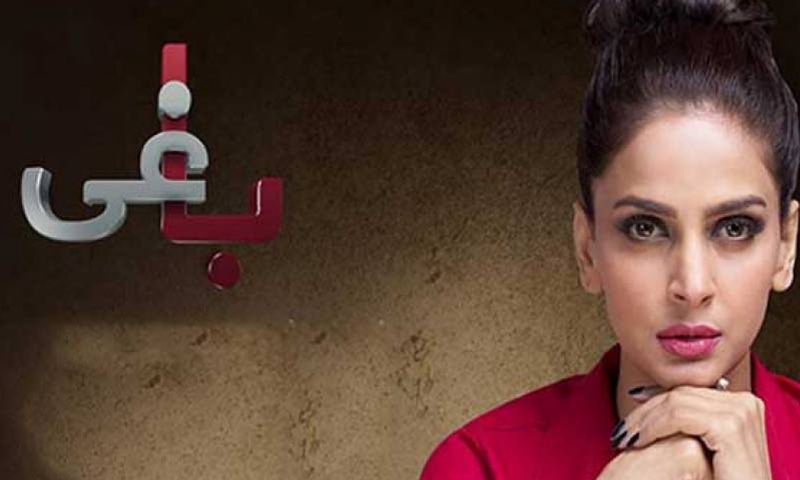 If there ever were a role that only Saba Qamar could do justice to, it is the role of Fauzia Batool in Baaghi, loosely based on the life of Qandeel Baloch. With Umera Ahmed's plausible and realistic screenplay, Farooq Rind's sensitive direction, Saba as the village belle transforms into a slick fashion model to discover the big, bad world of showbiz. From the tiniest nuances to her effortless Punjabi accent, Saba is consistently outstanding as her role sheds its many layers. Ali Kazmi (as the vicious Abid) and Khalid Malik (Gogi) are superb supports. When will Osman Khalid Butt make his much-awaited appearance in the serial and will he be a lucky charm for Fauzia Batool or just add to the list of evil men hounding her?
Published in Dawn, ICON, October 15th, 2017