THE WEEK THAT WAS
Woh Aik Pal | Hum TV, Saturday 8.00pm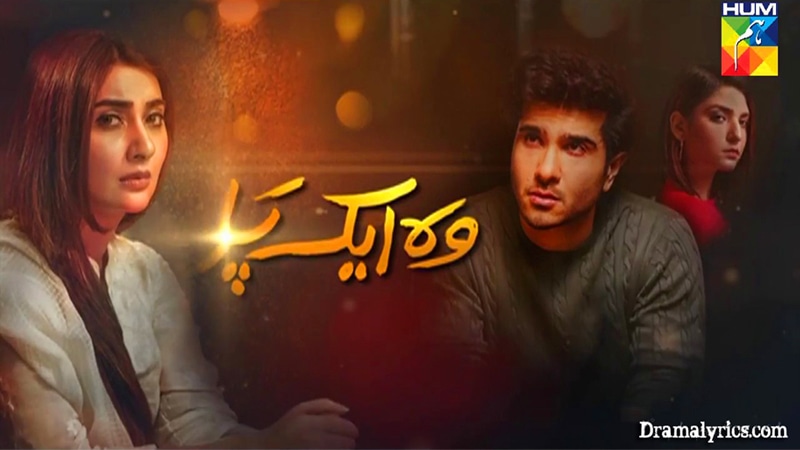 After starting off as a heart-pounding thriller, the serial began to drag with the storyline all over the place, giving tortured viewers no choice but to sing the OST Rabba Mein Kya Karoon in sheer desperation. Following the over-the-top antics of the antagonist played by Aly Khan, at last the cat's out of the bag about Unaiza's (Ayesha Khan) second husband (Feroze Khan) being the murderer of the first one (Emmad Irfani). So here we had three warped weirdos: a young husband, his ex-fiance (Rimsha Khan) and an overly-considerate wife (Ayesha Khan) who brings the second hubby's ex-fiance home to hand him over to her but who, on second thought, decides to retain him as a baby is on the way. After more convoluted dramatics, the serial whimpered to an end, unusual for something penned by Samira Fazal.
Be Intiha | Urdu 1, Wednesday 8.00pm
If you like to wallow in tragedy then this is the serial for you. Naveen Waqar, the beautiful femme-fatale of Humsafar has been on a roll doing weepy roles in one serial after another. Now in Be Inteha she is majorly sad as Bisma. She starts off being distressed about marrying Ali (Faris Shafi) whom she doesn't like. Then she is gloomy because she fights for Sheheryar (Sami Shah) whom she loves and marries. But another tragedy befalls her as he dies of cancer and in episode 20-something she is sad about being married to Zaid (Aagha Ali), a chilled-out tycoon in three-piece suits and an attitude to match. Written by Rida Bilal and directed by Qasim Ali Mureed, the story revolves round the marital relationships of a woman who badly needs 'happy' therapy. After his successful portrayal of a gangster in Andaz-i-Sitam, Aagha Ali has emerged as a promising talent and is probably the only redeeming factor in this woeful serial.
What to watch out for
Sultana Kunji Wali | Geo TV, Weeknights 11.00pm
Written by Mustafa Hashmi and directed by Faisal Omer Turk, the serial revolves around its titular character (Fazila Kaiser nee Qazi) who is a jadoo tona con-artist who has a big following of women who believe she has the key to solve all their problems. Dissatisfied by her husband's (Rashid Farooqi) income (he sells caged birds for people to free), Sultana exploits people with weak faith and poor education with a maliciousness bordering on morbidity. All eyes are on Fatima Effendi and Kiran Tabeer in pivotal roles, and on Fazila Kaiser, who finally deviates from supporting roles in regular saas-bahu sagas to do some character acting like her dad, veteran actor Qazi Wajid.
Published in Dawn, ICON, October 1st, 2017