North Korea is currently facing the possibility of additional sanctions against it, with the United States accusing Pyongyang of "begging for war". At a time of uncertainty following its recent nuclear test, North Korea is likely to look to countries which over the years have enjoyed strong relations with it.
Pakistan and North Korea established diplomatic ties in 1971 and since then, the two countries have maintained a mutually beneficial relationship — one that has often been scrutinised by the Western world.
North Korea — officially the Democratic People's Republic of Korea (DPRK) — formed its separatist government in 1948, a year after Pakistan's independence. But it wasn't until the 1970s that the ties between the two countries started taking shape.
In 1971, during a 10-day visit of a North Korean delegation to Pakistan, the two countries signed a barter trade agreement, signalling their intent to develop the newly formed relationship.
Also read: North Korea follows Indo-Pakistan
Two agreements were reportedly signed on September 18, 1971; one for the supply of conventional weapons to Pakistan and the other to set up mutual consular relations.
The following year, on November 9, the countries developed diplomatic ties. Today, North Korea has an embassy in Islamabad and consulates in other cities while Pakistan has an embassy in Pyongyang.
The bilateral relations between the two countries are seen suspiciously by several Western powers who have accused Pakistan of providing nuclear technology to North Korea, enabling the country to develop a nuclear bomb. Pakistan has denied the accusations.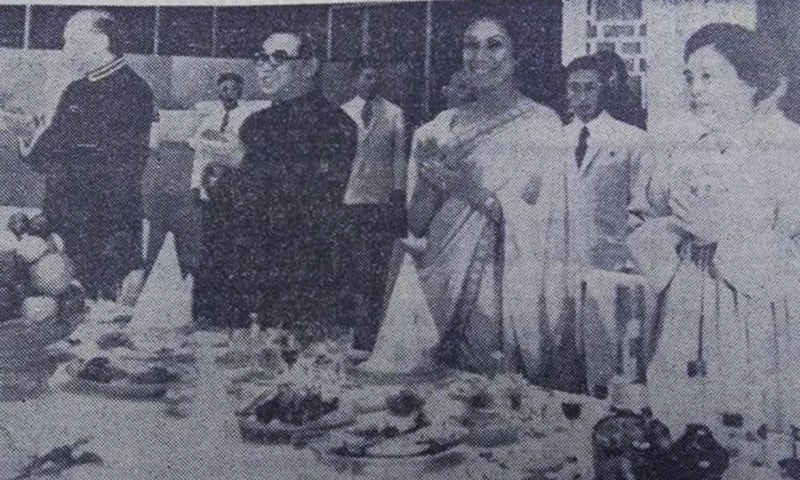 During the much-discussed visit of then Prime Minister Zulfiqar Ali Bhutto to North Korea in May 1976, accords were signed between the two countries under which the North sold conventional weapons to Pakistan, further cementing relations.
Later in 1993, Prime Minister Benazir Bhutto visited North Korea and reportedly signed an agreement with the North for the purchase of long-range missiles and in exchange, offered civilian nuclear technology and encouraged North Korean students to study at Pakistani universities.
It was alleged at the time that North Korea helped Pakistan shape its missile program whereas Islamabad was accused of supporting Pyongyang in its nuclear missile programme. Both countries denied the allegations.
The allegations were given weight by the fact that Pyongyang agreed to cooperate with Pakistan [in the 1990s] at times when even China, Pakistan's all-weather friend, was reluctant to sell M-11 missiles to Islamabad due to international pressure. Arguably, the North Korean cooperation was with China's consent as the now economic superpower is believed to be the main ally, if not perhaps a master, of the northern part of the Korean peninsula.
Islamabad has faced several diplomatic crises with its Western allies due to the country's ties with North Korea. In October 2002, some US officials alleged that Pakistan was a key supplier to North Korea's secret nuclear programme; however, then military dictator Gen Pervez Musharraf held a press conference to deny the allegations.
"This is absolutely baseless. There is no such thing as collaboration with North Korea in the nuclear arena. Pakistan has several times said, and I have said personally, that Pakistan will never proliferate its nuclear technology and we stand by this commitment," he said at the time.
Later, in March 2003, the US imposed sanctions on Khan Research Laboratories, named after Abdul Qadeer Khan, and a North Korean company, Changg Wang Sinyong Corp, for missile transactions.
The same year in November, Musharraf said that Pakistan had obtained short-range missiles and technology from Pyongyang but now, the country could make the missiles itself. He, however, denied any support to North Korea in connection with its nuclear programme.
In the wake of mounting pressure on Islamabad in 2004, Pakistan's nuclear scientist Dr Abdul Qadeer Khan was made to accept in a public apology that he had provided assistance to North Korea in acquiring nuclear technology. Later, he withdrew his statement, saying he made the admission under duress.
In an interview to Japanese news agency Kyodo, President Musharraf had confirmed that Dr Khan provided centrifuge machines and their designs to North Korea, but said that these transfers did not help North Korea acquire nuclear weapons capability.
Later, in a tit for tat move, Dr Khan reportedly alleged that North Korea had bribed senior Pakistani military officials for nuclear secrets. The said officials categorically denied the report, terming it "totally false".
According to the Washington Post, the nuclear scientist released a copy of a letter from a North Korean official, dated 1998, which gives details of the transfer of $3 million to a former army chief, and $500,000 and some jewellery to another military official. Both denied the letter's authenticity to the Post.
In 2010, the last regular sea cargo route between Pakistan and North Korea was suspended but reportedly, at least one major Pakistani company continued to offer shipping service to Pyongyang.
Recently, North Korea has been facing off against the United States, with both showing their military might and warning each other of a possible attack.
Following the sixth nuke test by North on Sunday, Islamabad issued a condemnation, saying, "Pakistan has consistently maintained that DPRK should comply with the UN Security Council resolutions and asked all sides to refrain from provocative actions."
Pakistan's carefully worded statement comes at a time when the US and even North Korea's allies, including Beijing and Moscow, are trying to pacify the situation by urging Pyongyang to show restraint.