August 19, 2017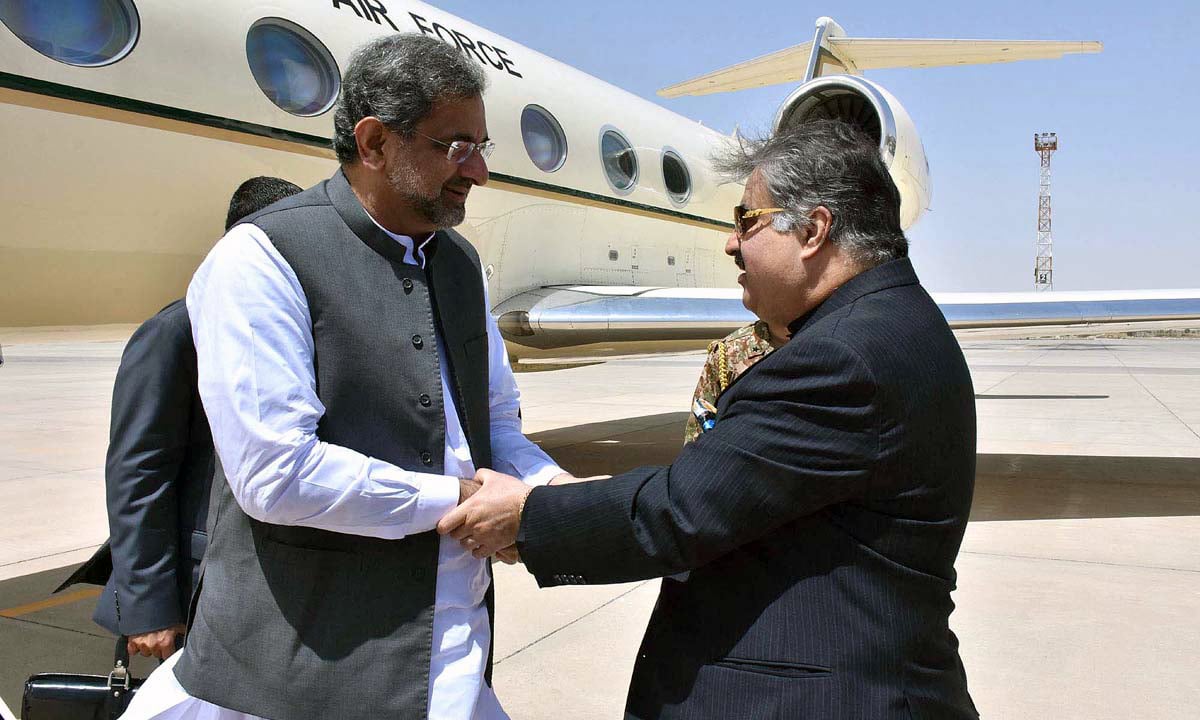 Prime Minister Shahid Khaqan Abbasi on Saturday tried to dispel the impression regarding the confrontation among state institutions and said all the institutions were on the same page regarding development and prosperity of the country.
Talking to media persons after chairing a meeting in Quetta, the prime minister said, "The elected government is the actual establishment."
"When I read the newspapers, only there I see news items regarding the confrontation between state institutions," he said when asked about the impression about confrontation among institutions.
When asked about the references filed against Nawaz Sharif by the National Accountability Bureau (NAB), Abbasi said it was the right of institutions to file a reference.
"Let them file the references, we will respond to them," the premier maintained.
Regarding Balochistan, the premier claimed that law and order situation has improved in the province following the steps taken by the incumbent government.
He said all development projects initiated by Nawaz Sharif would be completed accordingly.
Abbasi said a strategy has already been evolved with regard to the reservation of water resources and that tube wells would be shifted on solar energy.
Earlier, Governor Balochistan Muhammad Khan Achakzai, Chief Minister Nawab Sanaullah Zehri, Federal Interior Minister Ahsan Iqbal and other senior officials attended the meeting presided by the prime minister.