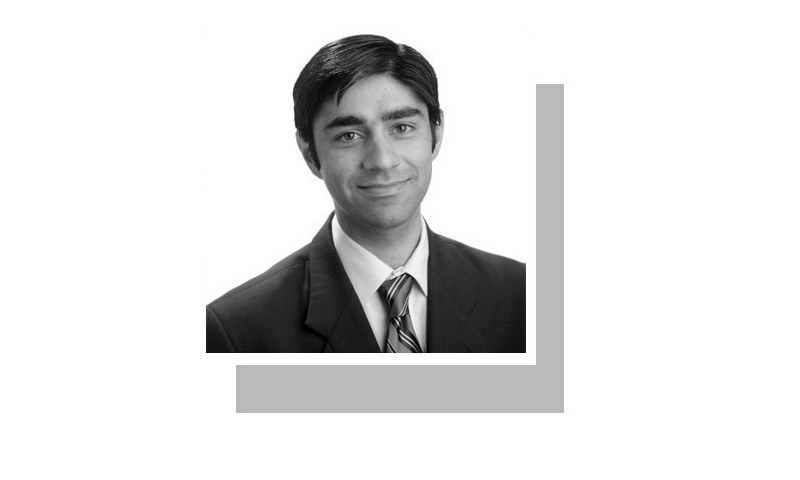 PAKISTANI politics is back to its uncertain best. While all eyes are fixated on the Supreme Court's verdict, of even more concern is the larger political question: what will all this mean for Pakistan's quest for democratic consolidation?
The theory of democratic consolidation, as applied to Pakistan, has usually posited three to four uninterrupted terms of civilian rule as a benchmark for success. The argument is that democratic continuity will gradually begin to weed out institutional anomalies and lead to more transparent, mature politics.
But these changes are seldom automatic. To get there, one requires conscious institutional reform — to ensure rule of law, efficient government, and truly competitive political processes, epitomised by parties that offer genuine opportunities for participation across divides. Panamagate is relevant to each of these aspects of democratic consolidation.
The debate over the legal specificities of this case aside, rule of law has been a clear winner thus far. Such politicised cases cannot escape criticism and conspiracy theories, but the judiciary has managed to hold its own.
This isn't a coincidence. The superior judiciary has gone through a remarkable transformation since the anti-Musharraf lawyer's movement. Iftikhar Chaudhry forced the institution out of what was seen as traditional subservience but he indulged in overreach. A gradual correction thereafter has begun. And the judges do not have to fear immediate retribution for taking on the government; the military is unable to wield the kind of manipulative power it once could; there is also more public faith in the court's independence.
Parties must become internally democratic.
Yet, there are risks. I am thinking of the Pandora's box Articles 62 and 63 of the Constitution could open if used as the principal basis for the prime minister's disqualification. The dangers of leaning on the amorphous and virtually boundless definition of sadiq and ameen have long been understood. The court has itself called Article 62 a 'nightmare' in the past. Much like the Hudood laws, 62/63 has been one mostly for the books.
If Sharif is disqualified, this will change. He will now have every incentive to return the favour to his opponents. And with Panamagate in the background, the judiciary won't be able to look the other way. The floodgates are already beginning to open; play this out and we might see a superior judiciary being dragged into mediating tit-for-tat litigations involving the country's political leadership.
This would be a no-win situation, especially because entertaining these political wars would lead to extreme political uncertainty. You'd have the political elite battling for survival and distracted from the responsibility to govern. Economic losses would be automatic and possibly lasting. Historically, such a context has further eroded the citizenry's trust in democracy and strengthened the army's hand.
Avoiding this is crucial. And it requires the judiciary to recognise the importance of clever messaging around their Panamagate decision. No matter who the verdict favours, the judiciary will hopefully clearly convey that it will not take kindly to the law becoming a tool for political victimisation, and that it will do whatever it takes to avoid getting drawn into political score-settling exercises.
Finally, Panamagate could cut both ways when it comes to political competitiveness. In an increasingly divisive political environment where inter-provincial tensions have raised their head again, Pakistan desperately needs functioning political parties with national appeal. But only appeal is no good. Parties must become internally democratic and welcoming of inclusive participation that allows competing interests to channel their energies through the political process rather than being forced to disrupt and subvert politics.
With the PPP now restricted to Sindh and PTI still to come of age and prove its mettle as a national entity able to aggregate interests across provinces and the rural-urban divide, the PML-N's survival remains important.
The prime minister holds the key: if things continue to look as grim for him as they do right now, he could step aside and allow a party consensus to generate around a non-family candidate to lead them into the next election; or he could insist on retaining the family fiefdom and continue to quash dissent within his ranks. The former may still leave him with an edge in next year's ballot. But the latter is more likely. In fact, Sharif is known to overplay his hand when pushed against the wall; doing so this time will invite forward blocs and disintegration from within.
In trying to attain political martyrdom, Sharif must not force politics back to the unfortunate setting of the 1990s. Nor should the opposition or army seek to artificially weaken and break the PML-N. These games didn't work — not for the politicians, not for the army, not for the country — in the 1990s, and they won't work now.
Panamagate is as much about the future of democracy in Pakistan as it is about the fate of a sitting prime minister. No one should lose sight of this fact.
The writer is a foreign policy expert based in Washington, D.C.
Published in Dawn, July 25th, 2017
For more live updates, follow Dawn.com's official news Instagram account @dawn.today