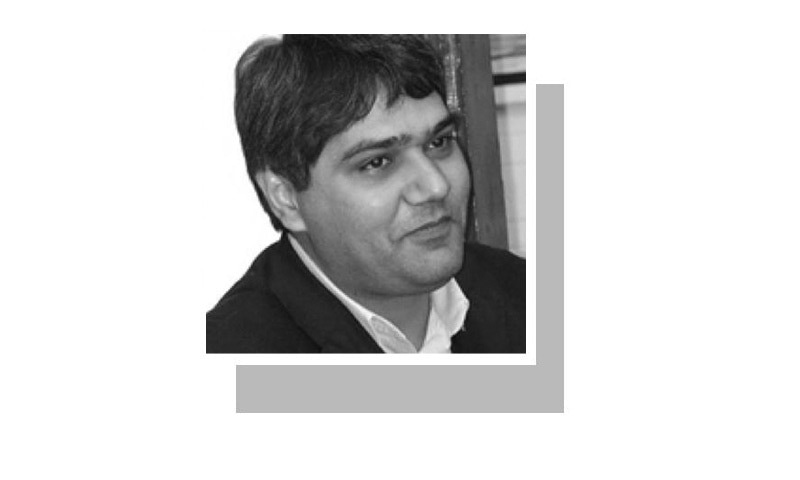 DESPITE billions of dollars spent and diverse efforts made, including multiple military campaigns, political strategies and reconciliation efforts, peace and stability in Afghanistan remain a distant dream. It's more than one and a half decades that the world has been trying to solve the Afghanistan puzzle but in vain. Now China has entered the theatre, probably with a new framework of conflict management.
Rightly or wrongly, Pakistan is considered crucial to achieving peace and stability in Afghanistan. Pakistan, too, does not attempt to dispel the impression, due to some strategic advantages (invisible to ordinary Pakistanis) it sees in Afghanistan. This has strengthened the notion that the passage of peace in Afghanistan passes through Islamabad.
Chinese Foreign Minister Wang Yi was in Islamabad recently in an attempt to reduce the trust deficit between Afghanistan and Pakistan. While regional security and stability are among the foremost prerequisites for the Chinese connectivity dream of One Belt One Road (OBOR), peace and stability in Afghanistan are also vital for China's internal security. The US would probably welcome any move that shares its burden in Afghanistan, including of failures.
Previously, China avoided playing an assertive role in Afghanistan despite its strong desire to see peace prevail in the country. Though Beijing made a few backchannel efforts to convince the Afghan Taliban to become part of the dialogue process, it avoided taking a lead role in the Quadrilateral Coordination Group that also included the US, Afghanistan and Pakistan. After the quadrilateral peace process broke down, China partnered with Russia to create space for another attempt at peace in Afghanistan. The fate of this initiative remains unclear.
Afghanistan is a test case for China as it assumes a bigger role in resolving regional disputes.
Recently, China has taken a rare and bold diplomatic step and brokered a deal between Pakistan and Afghanistan to normalise their bilateral relationship that is important for any peace initiative in the region. China helped the two countries in the establishment of a bilateral crisis management mechanism to avoid a complete breakdown in communication.
Many see it as a desperate move by China for achieving regional stability. One cannot ignore the fact that the country's growing diplomatic and political stature in the world requires it to assume a more effective role in resolving regional and international disputes. Afghanistan is a test case for China for it entails diverse internal, regional and international conflict dynamics. To start with, removing the deep-seated mistrust between Afghanistan and Pakistan, particularly when seen in the context of India, would not be an easy task for China.
On the one hand, China and Pakistan are strategic and economic allies in regional and international politics, and on the other, Afghanistan has also signed a strategic partnership agreement with China. But Afghanistan is still far from becoming a functional state. It has also maintained a close association with India, which has thus far not appreciated China-led regional connectivity initiatives including CPEC.
However, it is a big achievement that Pakistan and Afghanistan have agreed to resume a bilateral normalisation process for which a trilateral — China-Afghanistan-Pakistan — foreign minister-level dialogue forum has been established. The trilateral forum has also asked the Afghan Taliban to join the Afghan reconciliation process.
Reiterating the earlier position of the insurgents, the Taliban head Maulvi Haibatullah Akhundzadah in his annual message demanded the complete evacuation of Nato troops from Afghanistan as a condition for peace talks. It is, however, not known what stance the Taliban adopted in recent backdoor interactions. Even if the Taliban shura has given any indication for peace talks to resume, it would be difficult for them to develop a consensus among their rank and file. The recent surge in terrorist attacks in Afghanistan is also seen as an attempt by anti-talks Taliban commanders to increase pressure on Kabul to such a level that the government itself declines to initiate talks.
There are other impediments too, including the worsening Afghan political crisis, decreasing morale of the Afghan security forces and competing positions of international stakeholders in the peace process. Even as China and Russia are trying to convince Kabul to restart the reconciliation process with the Taliban, the US is preparing a troop surge in Afghanistan which indicates that the new administration is thinking along the lines of defeating the Taliban militarily. Another critical issue is the emerging US-India strategic partnership on regional security issues, which will encourage India to exploit the situation in Afghanistan against Pakistan and even China.
Pakistan's dilemma is that over the decades the world has learned to see the country through the prism of Afghanistan. On the other hand, Pakistan's Arab friends have high expectations from the country mainly in terms of military cooperation. However, they have not taken any initiative to ease Pakistan's diplomatic burden by offering any mediation between the two countries.
Afghanistan and Pakistan both know how to improve their bilateral relationship but sadly they are trapped in a vicious cycle of mutual mistrust. They have huge potential for trade and economic cooperation including regional connectivity through CPEC and routes with Central Asia. At one point in time, the two countries were planning to develop a multilayered security cooperation mechanism, but the forces of status quo did not let it materialise. Both sides have complaints about alleged cross-border terrorist sanctuaries. Failing to achieve bilateral cooperation on border security, Pakistan is investing a lot in border management. But without Afghan cooperation, Pakistan will find it difficult to secure its border with Afghanistan from militants' incursions.
Can China help the two countries develop such cooperation? Pakistan and Afghanistan in the past had discussed prospects for intelligence sharing and mechanisms for border security; some workable modalities were also formed. In the next phase, China may facilitate such cooperation between the two countries. The prospects of joint security operations against terrorists in border regions can also be explored, especially in the context of the capabilities of the Afghan security forces.
The writer is a security analyst.
Published in Dawn, July 2nd, 2017