There is a social dichotomy bubbling beneath the surface: the youth bulge is ever increasing but skill set development is fairly low. What is wrong with the way we are tutoring and training our youngsters?
The idea of a youth bulge giving a dividend is crucially dependent on the youth being literate, educated and trained. If they are not, which is the situation right now, we are in for a demographic nightmare instead of dividend. And the current situation gives very little hope that we will be in a position to benefit from the youth bulge. Our out of school children numbers, literacy rate, and measures of quality of education being given to most children clearly show that we are not doing a good job of preparing the youth. I have not even mentioned skill-training here as the number that we train is too small a percentage of our youth to matter.  
The key here is quality. Too many children are out of school and too many drop out before they even reach Matric. But the main issue is that even those who stay in education till Bachelors or Masters are getting such a poor education that they cannot become the kind of dynamic workers, entrepreneurs and change agents that we need to give us the dividend that we keep thinking about.
Renowned economist Faisal Bari wants the country to rethink its way of tutoring and training youngsters
Skill set development ought to be multi-dimensional and multi-disciplinary. This does not happen in Pakistan. Why?
Skills are of many kinds and they need to be introduced in an age appropriate manner. Literacy and numeracy come early, ability to engage critically with what you learn has to be incorporated into teaching all subjects and skills from the start, and then as children develop other skills can be offered. Article 25 A mandates that all children in Pakistan get 10 years of education. We can think of adding skill subjects in high school but I am wary of introducing vocational skills too early and committing children to specific streams too early…before their full potentiality is developed. 
There are significant biases, in our society and at a cultural level as well, against skills. Is there anyone in Pakistan who wants his/her child to become a carpenter if the child can get a desk job? This is a deeper problem…I am not sure what the source of this issue is but it is definitely an issue in South Asian countries. It is not Pakistan-specific or religion-specific.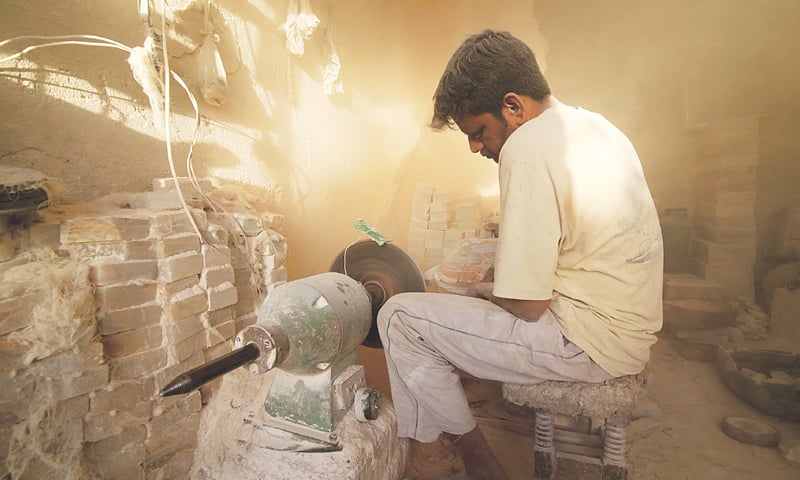 What are the regional/provincial peculiarities when it comes to skill-set (under)development? How does an average Punjabi youngster differ from, say, a Pakhtun or Baloch one?
The regional differences and disparities is a huge issue in a federal structure. Sometime ago I wrote an article, for Dawn I think, about how educational opportunities vary drastically for a girl child in rural Balochistan and a boy living in Lahore or Karachi. They live in two completely different worlds. The federation was supposed to provide equal opportunities to all children and all citizens but we have failed miserably in this. The distinctions are along many lines: geography (provincial), rural-urban, gender, income/wealth status, caste and class. We, as a nation, have not been able to do much on issues of social justice in provision of opportunities. 
Is it appropriate to argue that the Pakistani youth is largely unable to integrate with the international neoliberal framework because it does not have the necessary skills to do so?
The Pakistani education market is very divided. On the high fee/elite end, for three to four percent of enrolled children, we have institutions that give good quality education/skills to students. These students can easily go abroad and study further or work there and integrate in global markets. But, for the 95 percent-odd of children who go to government schools, or low-to-middle fee private schools, the quality of education is poor and so going abroad is not easy and integration is problematic as well. 
With more young people now returning from foreign shores to take up jobs in Pakistan, there is a greater scramble for the same high-paying jobs that exist in the market. Have more jobs been created to productively accommodate the educated middle class?
There are high returns to quality education and training. These people can still find jobs even though job creation has been slow in Pakistan as GDP growth has also been sluggish in the country. So, if you are returning to the country with good quality training and education and have the right class connections, your job search will be easy. If you are not the right class, do not have the right accent, do not have quality education and/or training, you will have problems.
The issue is complicated because the initial distribution of opportunities, for getting good quality education/training, are not distributed equitably. So, the end differences are not merit-based only; initial differences play a huge role and where you end up is very dependent on where you started from.
The writer is a member of staff. He tweets @ASYusuf
Published in Dawn, EOS, June 25th, 2017