November 21, 2016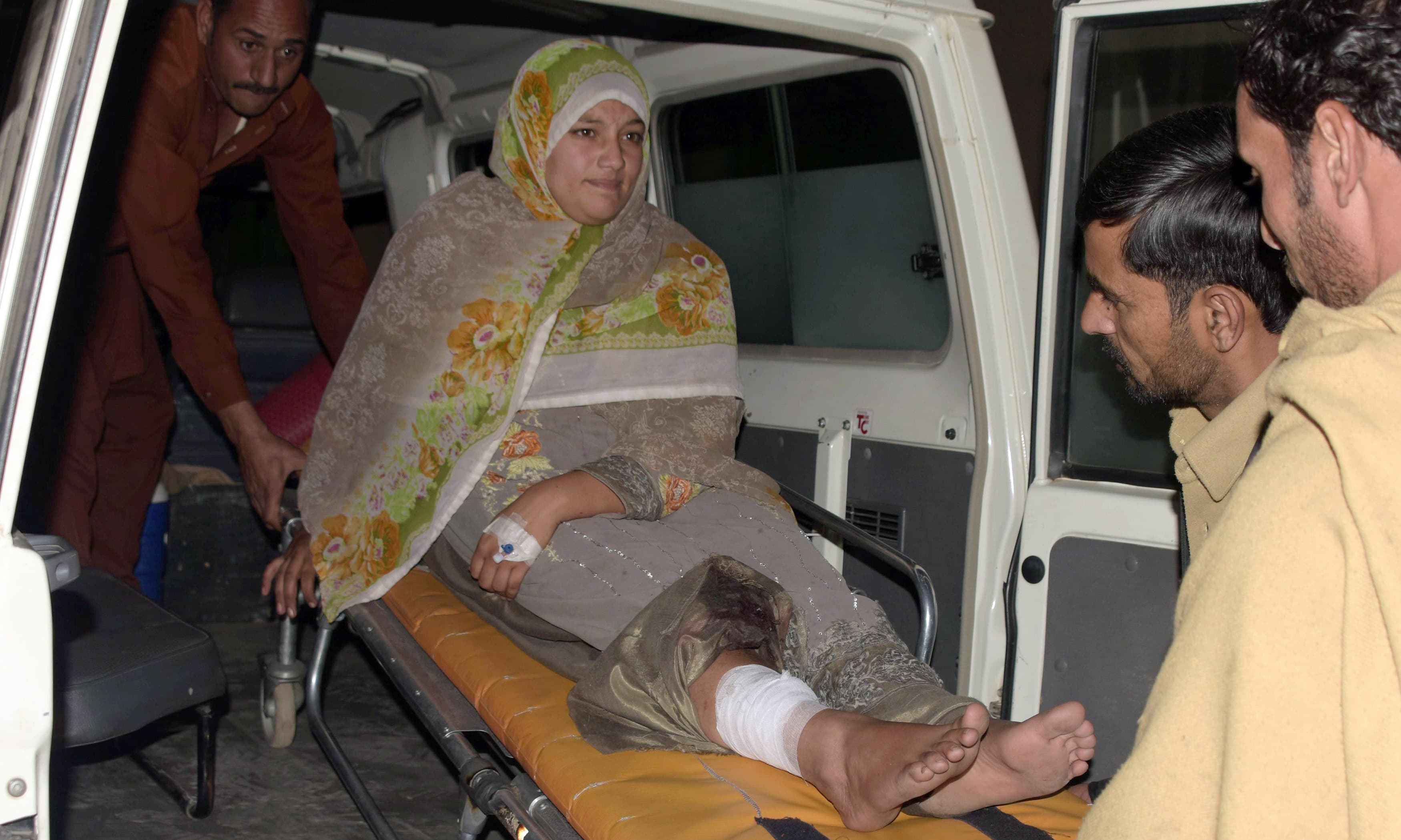 Four civilians residing in the border villages of Azad Jammu and Kashmir (AJK) were killed on Monday by Indian shelling while six Indian Army soldiers were killed by retaliatory fire by Pakistan Army troops, confirmed the Inter-Services Public Relations (ISPR).
The cross border shelling by Indian forces also injured 18 civilians.
"It was the heaviest mortar shelling since morning in the Nakyal sector, which has left two people dead and 10 others wounded, according to initial reports," Sardar Zeeshan Nisar, assistant commissioner Nakyal, told Dawn by telephone.
The deceased were identified as Altaf, 40, a resident of Chota Nar Dabsi village and Nazia, 30, a resident of Mathrani village.
Cross-border shelling was also reported from Samahni sector in Bhimber district.
Two children, Tasaver and Ateeq, were killed in Baroh village and another three were wounded in the same sector.
The injured were Aniq Ahmed, 15, in Pir Kalanjar village, Burhan Salim, 11, his sister Nighat Salim, 16, and another woman Yasmin Bibi in Chota Nar Dabsi village, Farzana, 25, and Mohammad Tazeem, 48, in Mohra village, Alfaz Begum, 34, in Tarkundi village and Maqsood Jan in Oli Panjni village. Eight of the injured have been identified.
Not only the vulnerable villages in Nakyal tehsil, but also those in the neighbouring tehsils of Kotli, Charhoi and Khuiratta in district Kotli were hit by Indian shelling, an official at the Kotli deputy commissioner's office told Dawn.
"Fortunately, so far no casualties have been reported from other tehsils," he said.
On Saturday, 4 children were killed and two others were wounded in Keri sector of Charhoi tehsil.
The LoC in district Kotli remained calm on Sunday, but only until 8:30pm.
"In the southern Poonch district, Battal, Mandhol and Madarpur sectors also came under Intense Indian shelling, leaving three women and two men wounded," said Deputy Commissioner Poonch Chaudhary Altaf.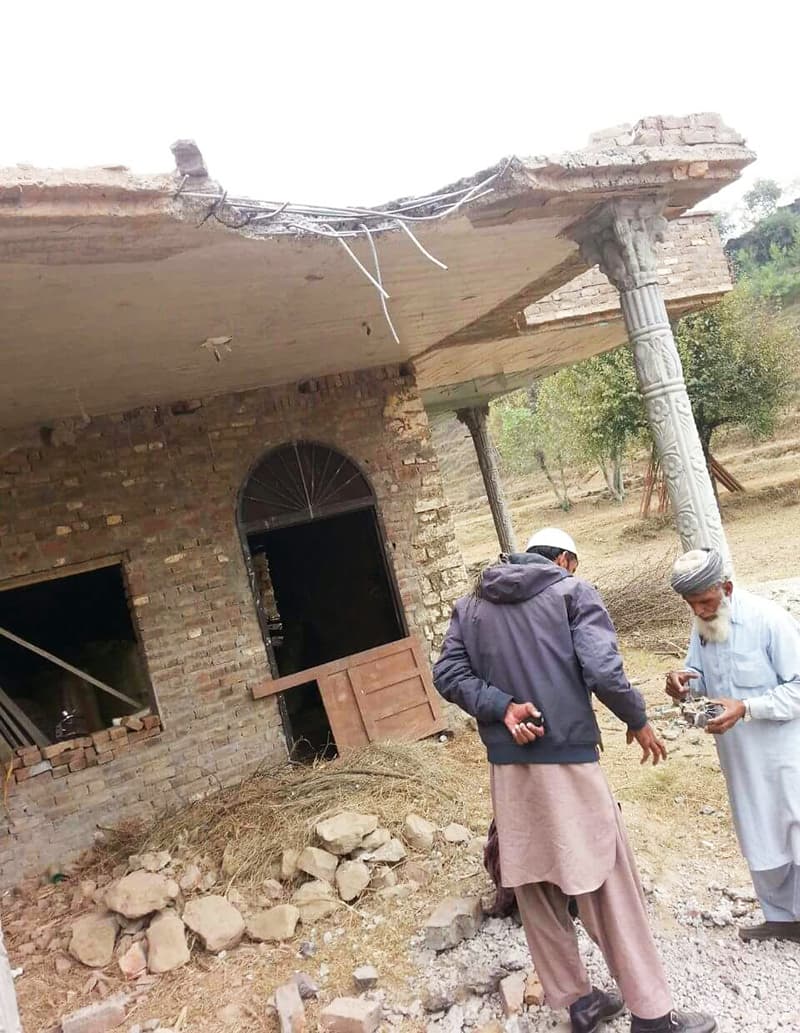 Residents in different affected areas said that Pakistani troops were responding to Indian shelling.
According to Mr Zaeem, an official at a control room established by the AJK government in the office of State Disaster Management Authority (SDMA) in Muzaffarabad, the latest killings have pushed the death toll along the LoC to 27, while the number of injured persons is 97.
These figures had been compiled since October 5, Mr Zaeem said.
He said during the current spell of ceasefire violations, around 11,000 families have been forced to quit their homes in the most vulnerable areas along the unmarked dividing line (LoC).
Of these displaced families, the maximum, 8869, had left their homes in Kotli district followed by 1,588 in the southernmost Bhimber district.
AJK Prime Minister Raja Farooq Haider told Dawn on Monday that his administration had been bracing for more evacuations as the situation along the LoC was extremely critical.
"If the xenophobic Indian rulers are not reined in by the international community, I am afraid around 500,000 people living along the LoC in the whole of Azad Kashmir may be forced to move to the safer areas," he said.
FO summons Indian envoy
The Indian Deputy High Commissioner J.P. Singh was summoned by the Foreign Office and a strong condemnation was registered against the unprovoked ceasefire violations by Indian forces, said a statement from the Foreign Office.
"The Deputy High Commissioner was told that the deliberate targeting of civilian populated areas was highly deplorable," added the statement.
Pakistan also expressed concern over India's refusal of diplomatic flight clearance to Pakistani Aircraft. This action by "India constituted a violation of the 1991 bilateral agreement between Pakistan and India".
Cross-border firing a new normal
Cross-border firing appears to have become a routine as tensions simmer between Pakistan and India following an alleged 'surgical strike', unrest in Kashmir and the Uri army base attack.
The Indian deputy high commissioner has been summoned to the Foreign Office several times in protest against 'unprovoked' Indian fire and loss of lives due to incidents of cross-border firing.
Indian Prime Minister Narendra Modi stepped up a drive to isolate Pakistan diplomatically after the Uri army base attack last month. Hours after the attack occurred, Indian Home Minister Rajnath Singh termed Pakistan a 'terrorist state' and accused Pakistan of involvement.
The Uri attack occurred days before Prime Minister Nawaz Sharif was set to address the United Nations General Assembly regarding Indian human rights violations in held Kashmir.
Following the attack, India claimed it had conducted a cross-border 'surgical strike' against 'launch pads of terror' in Azad Jammu and Kashmir — a claim Pakistan has strongly rejected.
Pakistan maintains that India is attempting to divert the world's attention away from atrocities committed by government forces in India-held Kashmir.
Pakistan and India have, most recently, locked horns over Kashmir since Indian forces stepped up a crackdown against protesters after Hizbul Mujahideen commander Burhan Wani was killed by government forces in July.
---
Additional input by Syed Sammer Abbas