KARACHI: All domestic and international flights of Pakistan International Airlines (PIA) remained cancelled on Thursday as the strike resulting from an employees' protest against the national carrier's proposed privatisation entered its third day.
PIA employees continued their protest outside major airports across the country, which came as the federal government invoked the Essential Services (Maintenance) Act, 1952, in the PIA for six months.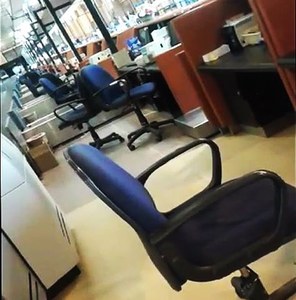 PIA representatives at Karachi's Jinnah International Airport, Islamabad's Benazir Bhutto International Airport, Lahore's Allama Iqbal International Airport and Peshawar's Bacha Khan International Airport confirmed that all domestic and international flights scheduled for Wednesday were cancelled.
"All PIA flights have been suspended indefinitely," said a PIA inquiry representative at Lahore airport.
He said two PIA flights from London and Milan landed at Lahore airport on Wednesday morning, although services of "employees of a private company" were used to handle the arriving flights.
Civil Aviation Authority (CAA) spokesman Pervez George told Dawn.com that the authority has requested private carrier Airblue to schedule additional flights between major cities to accommodate passengers after cancellation of PIA flights.
PIA Joint Action Committee (JAC) spokesman Nasrullah Khan said employees had resumed protest outside all major airports in the country and there has been no change in their demands.
---
PIA employees' four-point agenda:

Government should immediately take back the bill passed on January 21 converting the national flag carrier into a public limited company.
PIA's employees be provided a chance to reform the airline. If the employees fail to do so, the government will have the freedom to do whatever it finds suitable.
Privatisation, in any form, whether it is in form of a strategic partner or selling of 36 per cent or 1pc of the organisation's shares, is not acceptable to the employees.
Government should immediately review the aviation policy and form a committee for this purpose comprising members from PIA employees' JAC along with PIA experts Khursheed Anwar, Kamran Hasan and Salahuddin.
---
As news of the deaths of two protesting PIA employees in a clash with security forces spread on Tuesday evening, the national flag carrier's flight operations across the country began shutting down in solidarity with the protesters, officials said.
PIA flight operations were suspended around 4pm at Lahore, Islamabad, Quetta and Peshawar airports. The status of PIA flights at Karachi was already uncertain due to the violent protests.
As the demonstration turned bloody, Prime Minister Nawaz Sharif warned that protesting employees of PIA will be fired from service and can be sent to jail for a year.
Later in the night, PIA Chairman Nasser Jaffer announced that he has resigned from his post following the death of two employees.
Know more: Air travellers stranded amid chaos at airport
Rangers to probe death of PIA employees
Director General Sindh Rangers Major Bilal Akbar has formed an investigation committee to launch a probe into the killing of PIA workers during the anti-privatisation protest, DawnNews reported.
The committee, headed by a brigadier rank officer, will look into the case keeping in view all the aspects which resulted in the death of two employees.
'Four PIA employees missing'
JAC spokesman Nasrullah Khan claimed on Wednesday that four PIA employees "went missing" last night.
Among the four are Deputy Convener JAC and President of People's Unity union Hidayatullah Khan and senior vice president of People's Unity Zameer Chandio, Nasrullah said and PIA employees Saifullah and Mansoor, DawnNews reported.
The committee will approach police to register First Information Reports against their disappearance, he said.
Later addressing a press conference in the evening, JAC Chairman Sohail Baloch said "the four members are still missing" and that the PPP Karachi President Najmi Alam has said that they are not in the custody of the police.
"Alam said that if the 'missing members' are in the custody of Rangers or any other security agency, the government will try to bring them back by the evening," said Baloch.
"This will decide our future course of action. If the government thinks this is becoming a law and order situation, then it should make efforts to resolve it," maintained the JAC chairman.
He said the protest will continue for the third day and the workers will gather at the airport on Thursday morning, at 8am.
Flights cancelled
Karachi
Lahore
Islamabad
Peshawar
Privatisation of PIA
The National Assembly on January 21 witnessed the passage of six bills, including one to convert the national flag carrier into a public limited company.
Under the bill, Pakistan International Airlines Corporation (PIAC) is to be converted into a public limited company as Pakistan International Airlines Company Limited (PIACL).
The government plans to split the ailing national flag carrier PIA into two companies and sell the control of its core business to a global airline, but the opposition to the sell-off has been intense.
But representatives of PIA employees announced on Sunday their opposition to the government's privatisation plan, saying they would continue their strike and bring flight operations to a halt from Tuesday if their demands are not met.